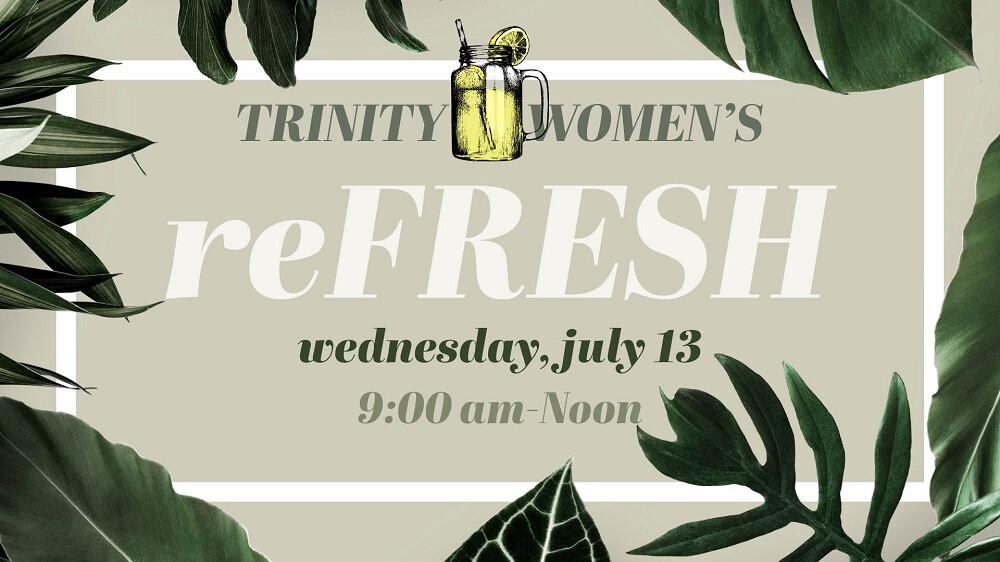 Wednesday, July 13, 2022, 9:00 AM - 12:00 PM
A time of reflection and solitude to refresh with the Lord. Set aside anxieties and distractions, and listen in quietness with Jesus. He said, "Come unto me all you who are weary and burdened...and I will give you rest." Be refreshed and renewed in Him!
RSVP requested. Childcare will be provided on Trinity campus for birth-5th grade with Registration Here.