Kids LINK Service Event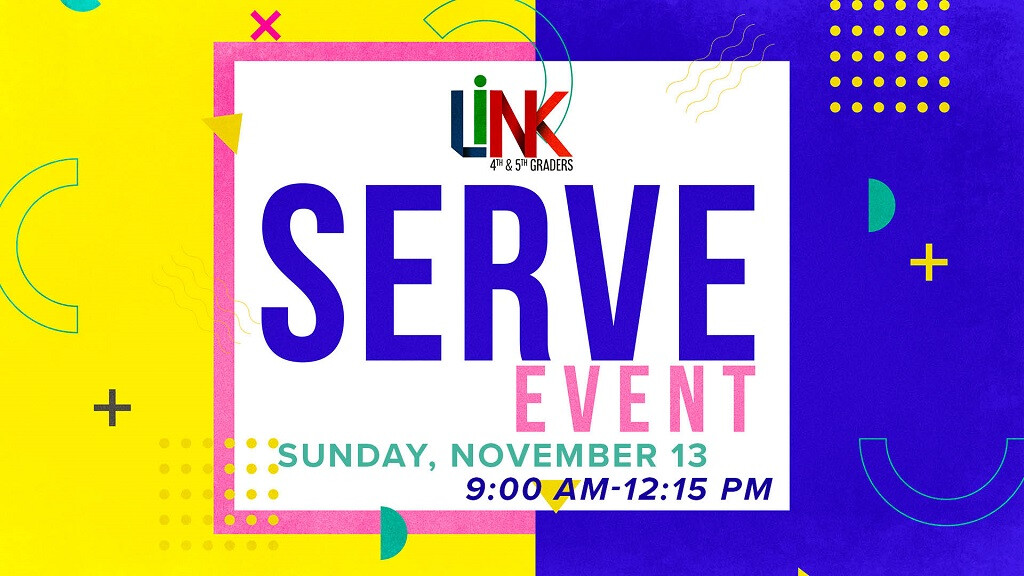 Sunday, November 13, 2022, 9:00 AM - 12:15 PM
Room K203
During both services through teaching, games, snacks, special guests and activities, 4th and 5th grade LINK kids have an opportunity to learn about serving global workers. As they partner with Trinity Global workers, the Pavoni Family, and Trinity's Advent Conspiracy, funds will be raised toward a Youth Sports Outreach, and earned via pledges for sports activities. $10-25 Amazon gift Cards will also be accepted toward the cause.
If students can only attend during one service time, they are still encouraged to sign up and attend. LINK kids will receive pledge forms during previous Sunday Kid's service. A list of items needed will be emailed after registering.
Please register in advance for supplies and food planning. A current Parent Consent must be on file.