Kids Halloween Hoopla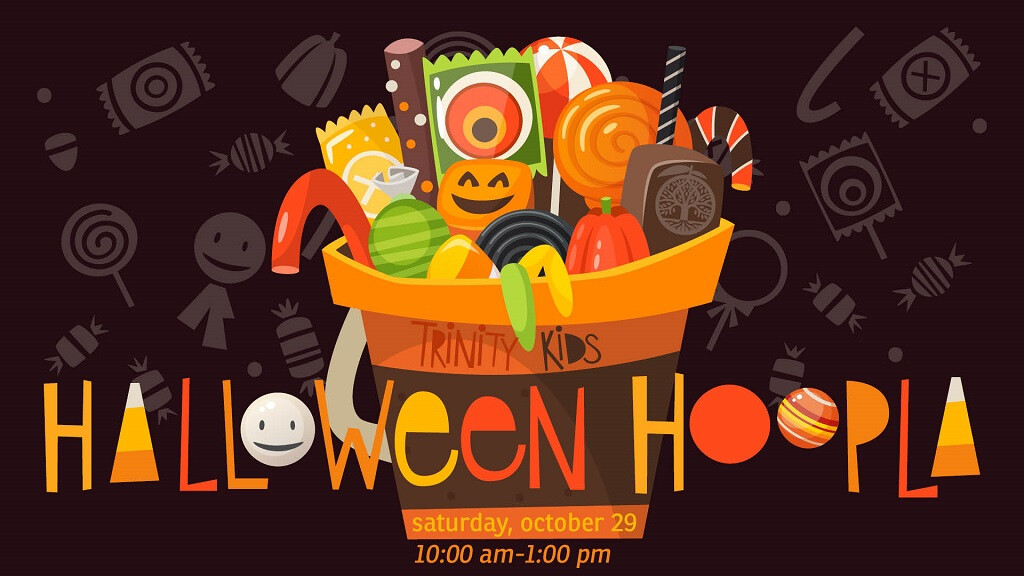 Saturday, October 29, 2022, 10:00 AM - 1:00 PM
East Parking Lot
A family-friendly event where everyone is invited to come in costumes and enjoy free carnival games, cake walk, and more. Photo opps will be available throughout the event. Food trucks will be onsite to purchase food.
Invite your friends!
Trinity Family... donations and help are much appreciated.
Wrapped candy can be dropped off on the Pavilion, Sundays, 9:00 am-Noon. beginning October 9.
Cake and cupcakes can be dropped off at the Worship Center Kitchen on Thursday and Friday, October 27 & 28.
Many opportunities are available to help make the event a success. Sign up below.