Student Ministry Worship Auditions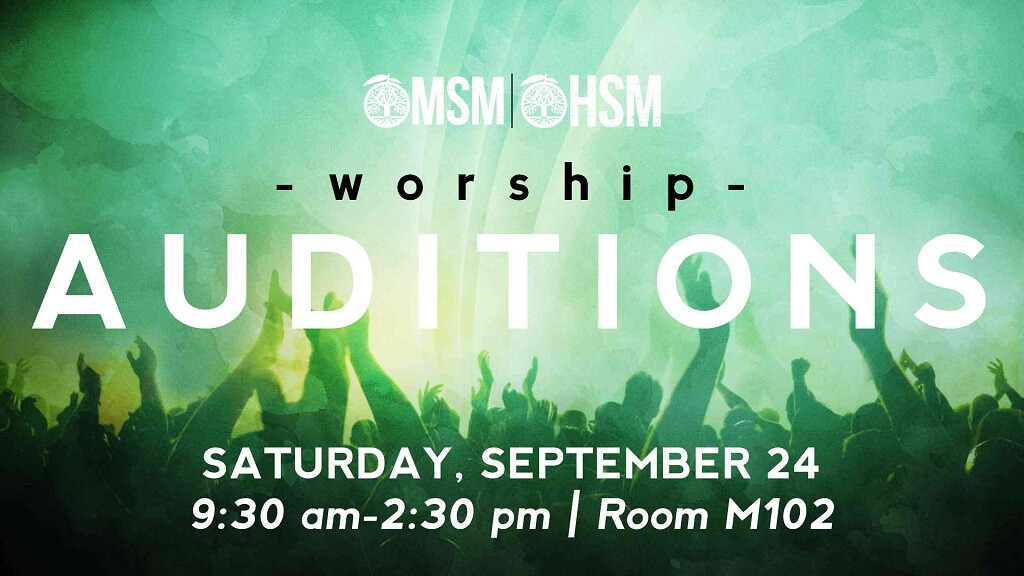 Saturday, September 24, 2022, 9:30 AM - 2:30 PM
Room M102
Are you interested in joining the student ministries worship team? Are you a middle school or high school student who feels called to lead your peers in musical worship of Jesus? We'd love to have you audition!
How will it work?
First, students will be asked to play/sing one song of their choosing that they prepare in advance. If they would like someone to play alongside them, please bring a guitar chord chart.
Second, they will sing/play one song that will be provided to them the morning of auditions. This song will be a familiar worship song played regularly at Trinity. Don't worry. There will be no Simon Cowell here. However, we want to be able to gauge the readiness to be a part of a flexible team that regularly learns new songs.
Register below by September 18.