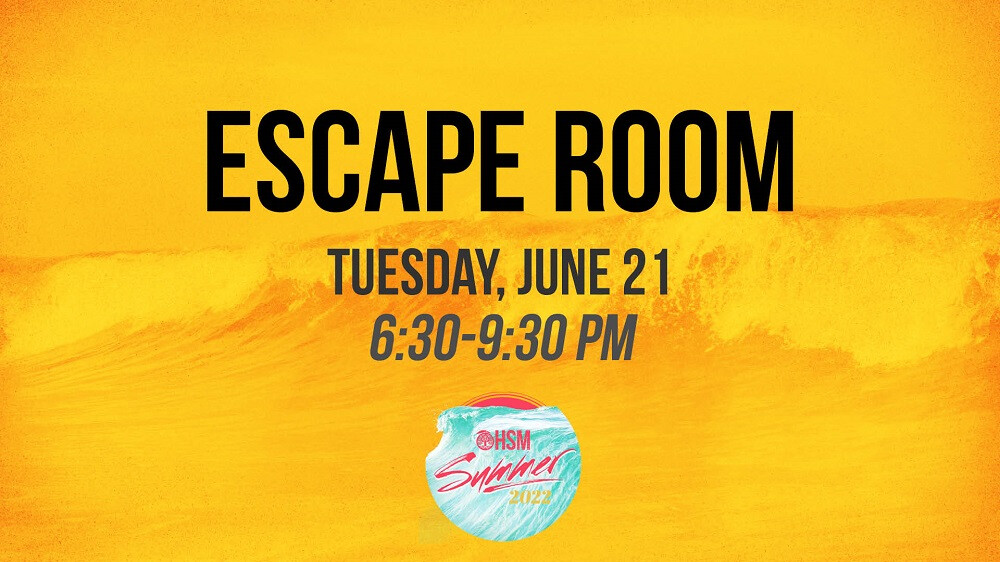 Tuesday, June 21, 2022, 6:30 PM - 9:00 PM
E-s-capé as an HSM team! Everyone has a particular set of skills and we need all the help we can get! Escape with friends, share stories of victory!
Must have a new 2022-23 Parental Consent form on file. Meet at Escape Room.