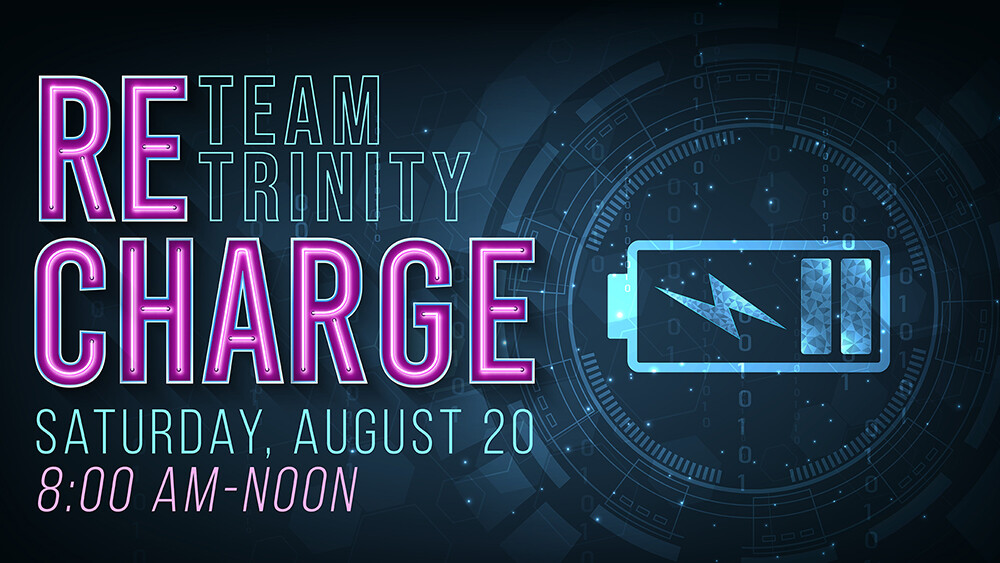 Saturday, August 20, 2022, 8:00 AM - 12:00 PM
Worship Center
A morning to gather with Trinity Teammates (all Trinity volunteers) to be encouraged, renewed, and inspired for the next year of ministry.
The day starts with breakfast, then Interim Pastor Doug Baker will cast a vision for the year. The bulk of the morning will be spent in practical breakout sessions to equip teammates for our lives and ministries in the coming season.
Childcare available for 5th grade and under with RSVP below.
Please RSVP below.