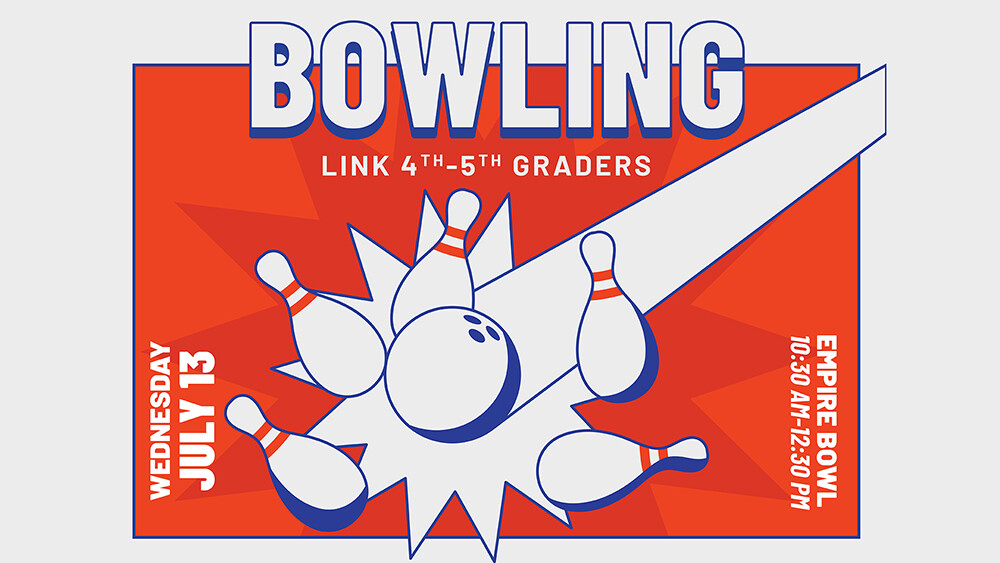 Wednesday, July 13, 2022, 10:30 AM - 12:30 PM
All LINK kids (4th-5th grades) are invited to put on bowling shoes and throw the strikes! Whatever your experience or skill level, this is sure to be a fun time with LINK friends!
Bring a water bottle and socks. Invite LINK-aged friends.
Must have a parental consent on file.
RSVP below no later than July 9.