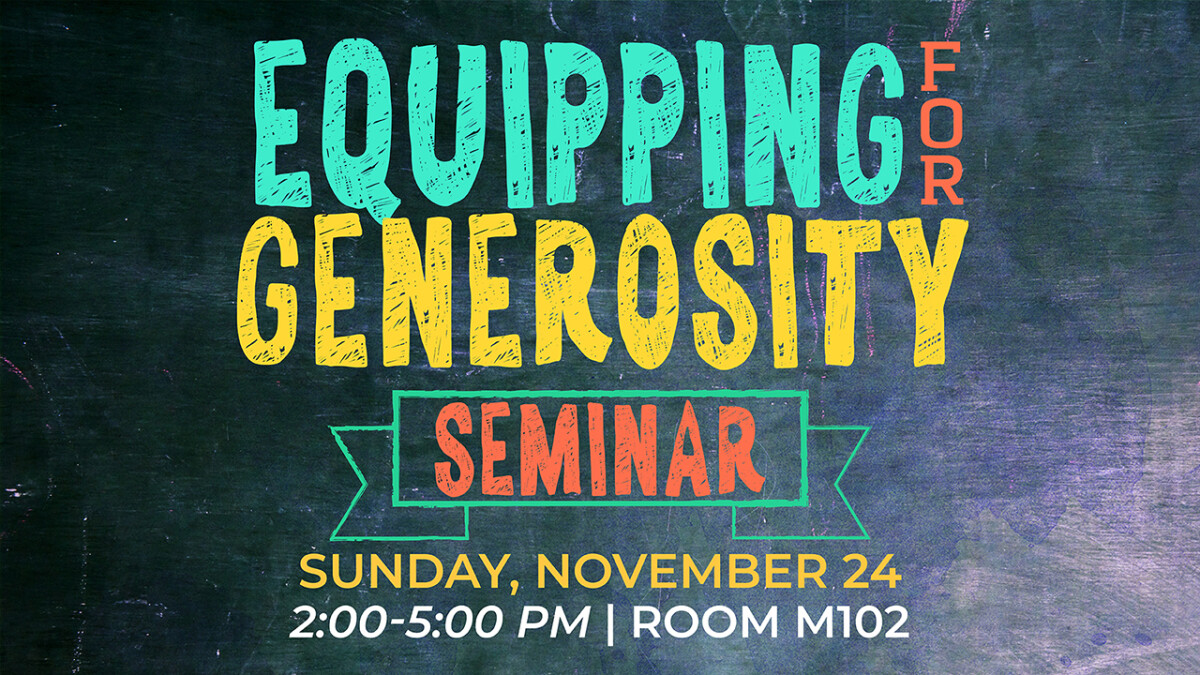 Sunday, November 24, 2019, 2:00 PM - 5:00 PM
As we look at God's design for generously giving to further His Kingdom, Trinity Church wants to provide practical tools to help you both take away obstacles that keep you from being generous as well as pathways to thoughtful, Biblical generosity. There will be presentations on budgeting, dealing wisely with debt, risk management, living trusts for family members with special needs, Biblical investing, and more.
Plan to join us and invite someone from your relational world who is looking for some needed help in these areas.
There is no cost for this event but please RSVP below. Meets in Room M102.