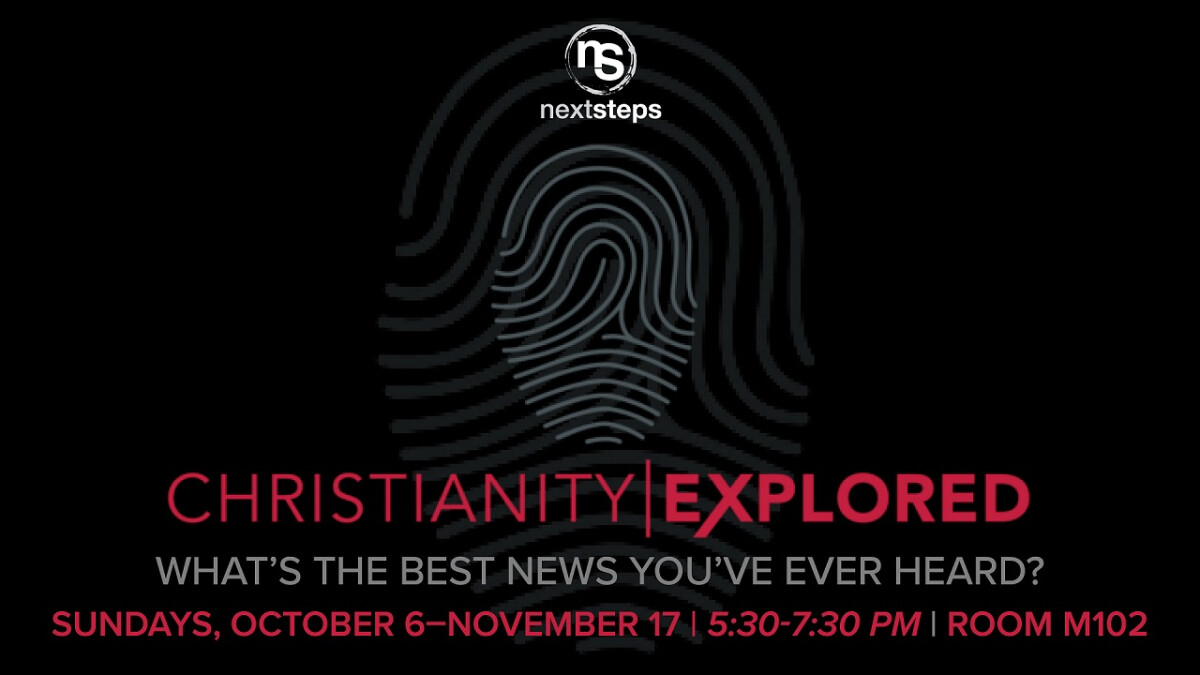 Every Sunday, from 10/06/2019 to 11/17/2019, 5:30 PM - 7:30 PM
Maybe you went to church when you were young or maybe you've never been. Perhaps you have lots of questions to ask, or perhaps you'd rather just sit and listen. You might think of yourself as a confused Christian or a convinced atheist, or somewhere in between.
Please join us for a seven-week course that explores who Jesus is, why he came and what it means to be a Christian. Table hosts will guide us through the Gospel of Mark to answer these questions. Each session will have dialog, dessert, light refreshments, and a short video.
You can say as much or as little as you like. And don't worry-you'll never be asked to sing, pray or read aloud. You don't need to know anything about the Bible either.
If you need to miss a week, that's ok too. And you can stop attending any time you like, for any reason.
Please RSVP below. With an RSVP, infants to 5th grade may attend kid's services during the session time. Meets in room M102.