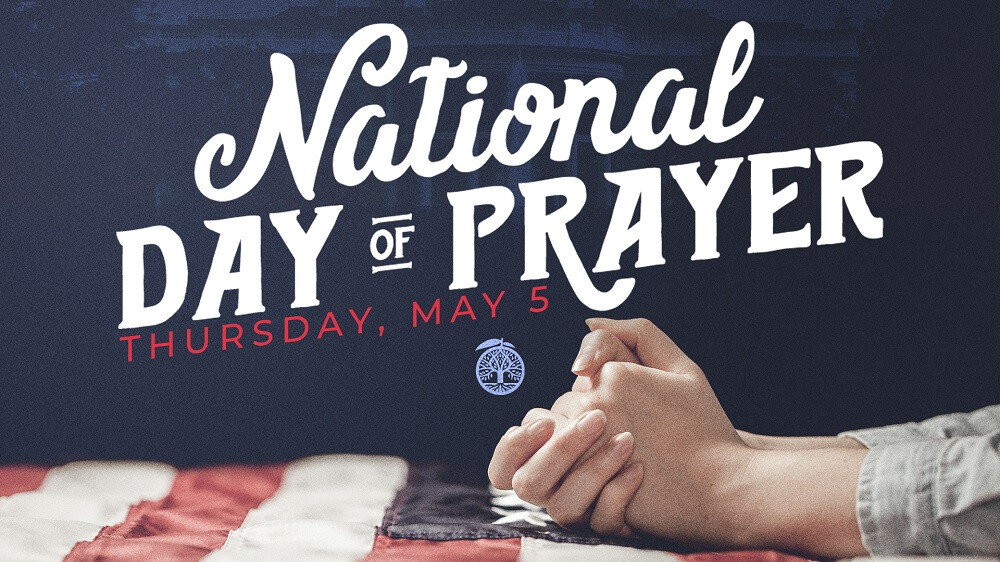 Thursday, May 05, 2022, 6:00 AM - 6:00 PM
Fireside Room
Trinity Church is joining the efforts of the National Day of Prayer. The first National Day of Prayer was in 1775 when the Continental Congress made a proclamation that stated "a day of public humiliation, fasting and prayer be created. The National Day of Prayer that we know of today was signed into law in 1952 by President Harry Truman. In 1988, the law was amended and signed by President Ronald Reagan for the National Day of Prayer to land on the first Thursday of May.
Ways to Participate:
PRAY ON YOUR OWN
National Day of Prayer Guide for Trinity Church. You can pray through this any time, alone or with a friend.

PRAY TOGETHER
Campus prayer time will be an unstructured time for Trinity Family to come together in small groups for one hour. A prayer guide will be available.Prayer times available in Fireside Room: Morning Prayer: 6:00- 7:00 am
Noontime Prayer: Noon-1:00 pm
Evening Prayer: 5:00-6:00 pm
Meet in downtown Redlands at Ed Hales Park, 105 E State Street, 1:30-2:30 pm to gather in groups of 2-3 and pray with local business owners.