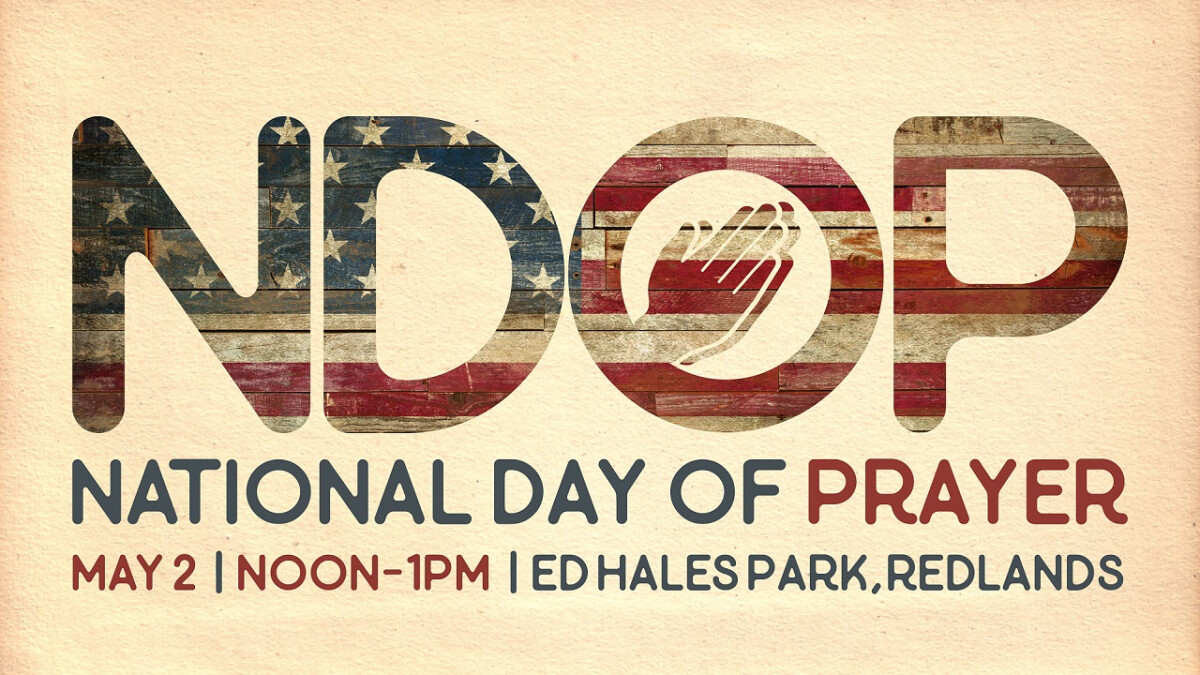 Thursday, May 02, 2019, 12:00 PM - 1:00 PM
Trinity Church will be engaging this nation-wide call to prayer by gathering at the Ed Hales Park (corner of State Street and 5th Street in Downtown Redlands).
This will be a time of focused prayer for our nation and local community. Invite a friend. This event is open to the community.