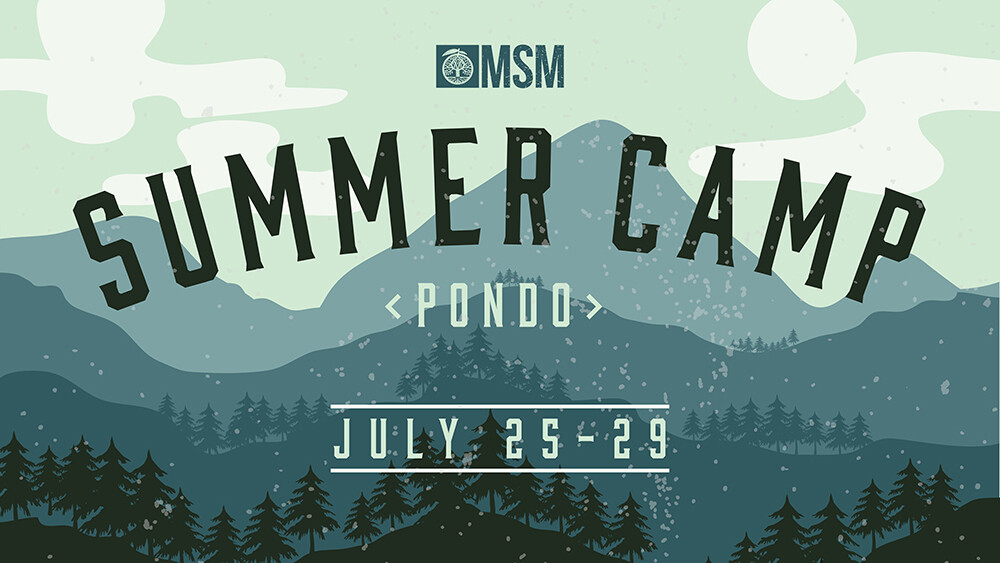 Monday, July 25, 2022 - Friday, July 29, 2022
Camp Pondo is a super awesome summer camp experience for Middle School students! 6th through 8th graders in the 2021-2022 school year are welcome to attend this high-energy week focused on God, friends, and fun. Experience passionate worship, high-caliber teaching, competitive team games, and activities galore! So whether it's flying through the air on the zip line, splashing into the deep end down the massive 100' waterslide, or testing your skills in the bouldering room, you'll have no shortage of activities and excitement at Pondo this summer.
$100 non-refundable deposit holds your spot. Full payment due by July 1. New 2022-23 Parent Consent Form required. Bring $40 reccomended spending money for snacks and souvenirs.
Check-in in Room M105, Monday 9:00 am. Parents, please do not leave until your student has gone through all of the check-in stations.
Pick up at east Parking Lot Friday 10:00 am
A $60 discount is available for MSM and HSM camps for families with multiple kids going to any of the Trinity camps this summer. Use coupon code: CAMP22. Scholarships are available on a financial need basis.
Invest in the next generation and make an IMPACT that will last for a lifetime.