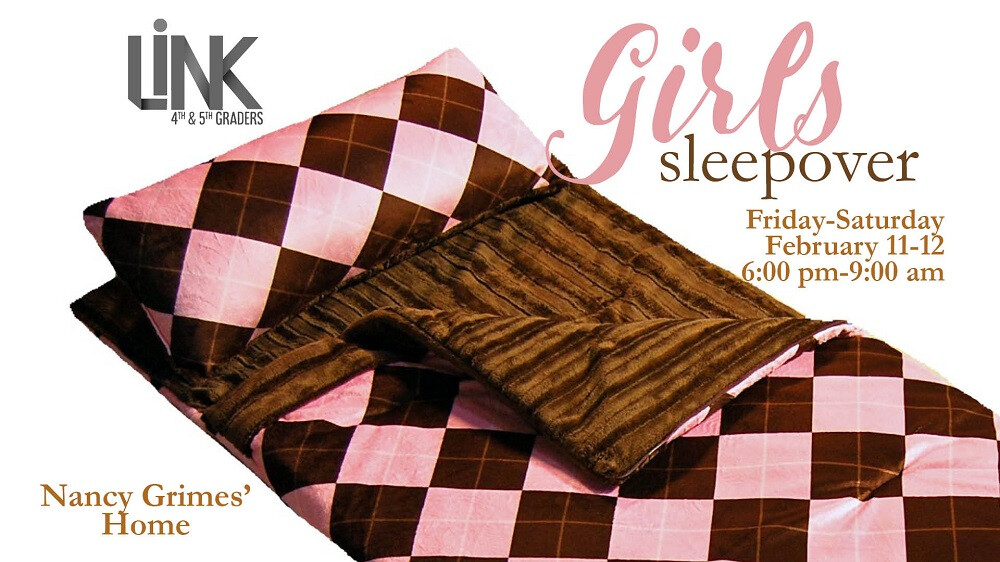 Friday, February 11, 2022, 6:00 PM - Saturday, February 12, 2022, 9:00 AM
4th & 5th grade girls are invited to join us for a fun night of hearing about God is Love.
Bring a sleeping bag, pillow, toothbrush & paste, and pjs. Cost includes activities, dinner and breakfast.
Current parental consent required on file.