Women's Small Groups - Winter/Spring 2022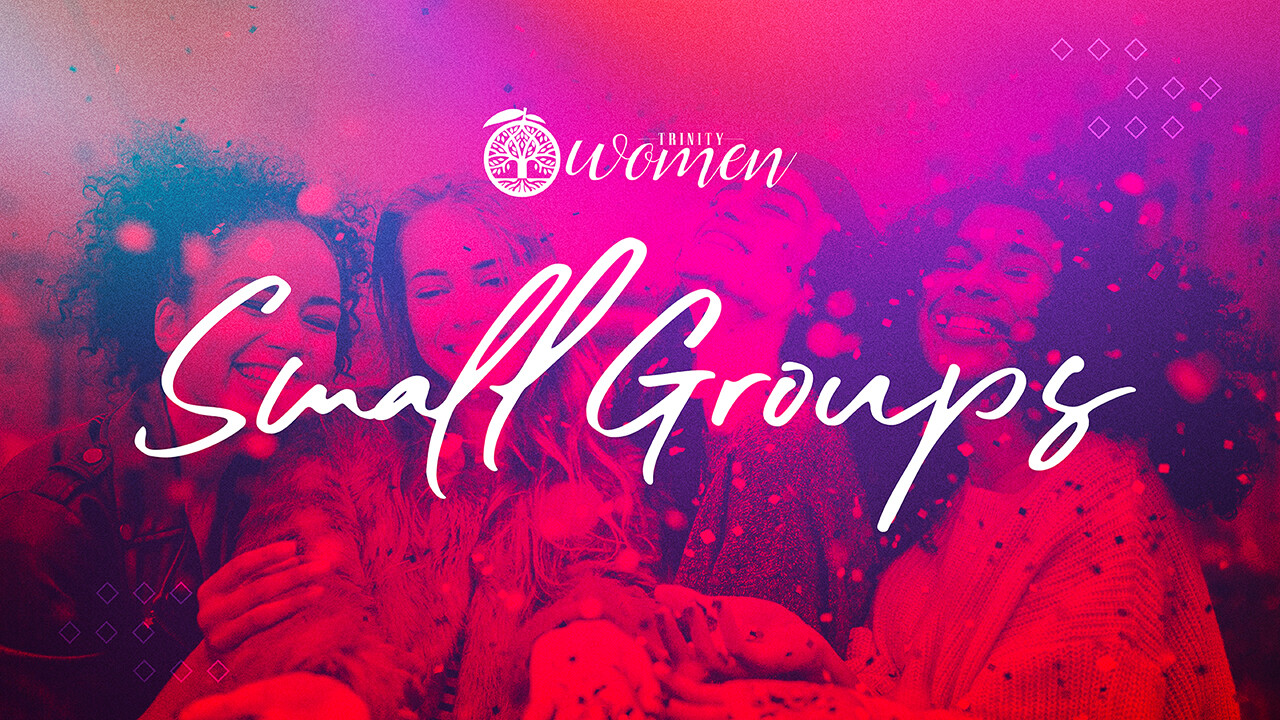 Wednesdays, 9:00-11:00 am or 7:00-9:00 pm each week in the Worship Center
Those new to the Bible as well as those who have studied for years are invited to join this dynamic time of connection as we worship, pray, study, and discuss God's Word. Our small group breakaway time allows for even deeper connections and friendships.
The time will start off together with worship, then break off for different studies. The James study groups will remain in the Worship Center for in-person teaching, then break off for study time, while other groups will break off after worship to different locations on campus to discuss their studies. Coffee, tea and water will be available in the Worship Center. Women are invited to bring their own meal if time is tight before arrival. Please note, some groups may meet on different days and times off-campus.
Limited childcare is available.
$20-45 per semester includes the study book and/or materials. A tight budget should never be a hindrance. For financial assistance, please contact the email below.
James | Taught by Trinity Women's Teaching Team:
Living a Life of Genuine Faith. The proof of the reality of our faith is a changed life, for genuine faith will inevitably produce good works. James' passionate desire for his readers to understand this forms the foundation for his letter. Often resembling the book of Proverbs, this letter contains much practical wisdom on living a godly life and persevering through hardship and adversity. Come along in this study of James where we will be both challenged and encouraged in our commitment to truly live this life of genuine faith.
Gideon, Priscilla Shirer | Video-based study led by Trinity Women Leaders:
With When we hear the name Gideon, most of us think about his 300 soldiers or a fleece spread beneath the evening sky. But Gideon's story is so much bigger than that. This is a story about God and His people—His love for them, as well as His strength operating in spite of, even through, their weakness. This study will encourage you to recognize your weakness as the key that the Lord gives you to unlock the full experience of His strength in your life. Instead of ignoring, neglecting, or trying to escape your weaknesses, learn to see them as the gifts given specifically and strategically by God. If you've ever felt insufficient, ill-equipped, incompetent, or outnumbered, this study is for you.
Rethinking Sexuality, Dr. Juli Slattery | Video-based study led by Trinity Women Leaders
This study provides a great place to begin healthy discussions around biblical sexuality and offers practical ways to apply God's truth to real-life sexual issues. Going through this study will guide us in how to talk about relevant sexual issues. We will also learn why reclaiming the biblical narrative of sexuality is so critical to reaching the world and equipping God's people.
Rooted Experience | Led by Trinity Women Leaders
Rooted isn't simply a Bible study or a book. It is a community experience, where people practice 7 rhythms essential to a healthy relationship with Jesus. Individuals establish firm roots in the Truth of God's Word through personal study and then come together to discuss what they are learning in a space where they are safe and known.
Living the Jesus Life | Led by Lane Schneider | PM only
Can we live like Jesus? Jesus describes life in his kingdom and provides everything needed to enter and live it. This study looks at various events in the life of Jesus that apply to our lives. All material is provided; no advance preparation needed. Inductive study of Gospel passages reveals truths discussed together during the meeting. There will also be prayer together.
Other Interests?
If there is another study you are interested in submitting for consideration, please feel free to reach out to Women's ministries to discuss. Please send your interest to .