Women's Small Groups - Fall/Winter 2021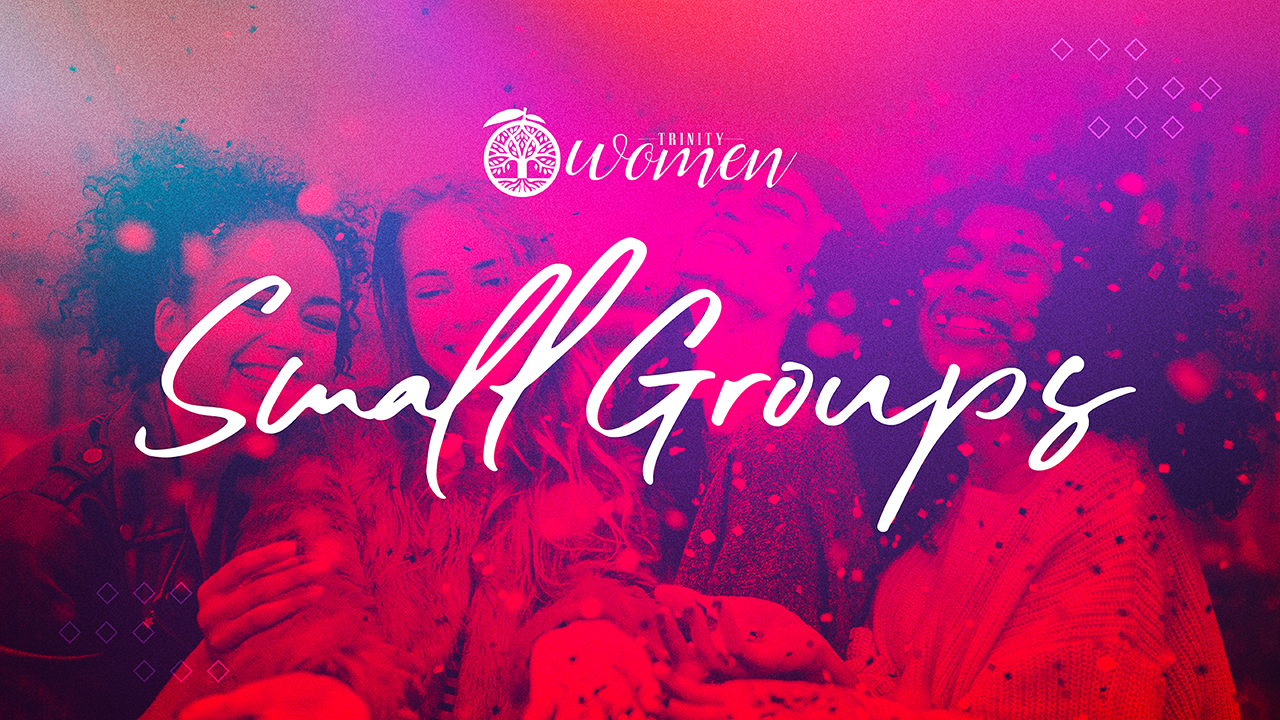 Wednesdays, 9:00-11:00 am or 7:00-9:00 pm each week in the Worship Center, beginning September 8
Those new to the Bible as well as those who have studied for years are invited to join this time of dynamic fellowship as we worship, pray, study, and discuss God's Word. Our small group breakaway time allows for even deeper connections and friendships.
The time will start off together with worship, then break off for different studies. The Philippians study groups will remain in the Worship Center for in-person teaching, then break off for study time, while other groups will break off after worship to different locations on campus to discuss their studies. Coffee, tea and water will be available in the Worship Center. Women are invited to bring their own meal if time is tight before arrival. Please note, some groups may meet on different days and times off-campus.
Limited childcare is available.
$45 per semester includes the study book and/or materials. A tight budget should never be a hindrance. For financial assistance, please contact the email below.
Philippians | Taught by Trinity Women's Teaching Team:
Finding Joy in the Midst of Life's Hardships. Paul writes the letter to the Philippians from prison, yet his message is full of confidence and joy. Paul cares deeply for these friends, and he turns their attention to God's active, ongoing work and to the supreme example of Jesus Christ. During this study, we will find deep encouragement that will help us stand firm, grow mature, live in harmony with other believers, and be joyful in any circumstance.
Forgiving What You Can't Forget, Lysa Terkeurst | Video-based study led by Trinity Women Leaders:
With deep empathy, therapeutic insight, and rich Bible teaching coming out of over 1000 hours of theological study, this study will help us discover what the Bible really says about forgiveness and the peace that comes from living it out right now, how to walk through a step-by-step process to free ourselves from the hurt of our past and feel less offended today, and identify what's stealing trust and vulnerability from our relationships so we can believe there is still good ahead. Detailed info.
Rooted Experience | Led by Trinity Women Leaders
Rooted isn't simply a Bible study or a book. It is a community experience, where people practice 7 rhythms essential to a healthy relationship with Jesus. Individuals establish firm roots in the Truth of God's Word through personal study and then come together to discuss what they are learning in a space where they are safe and known. Testimonies of Rooted.
Sermon on the Mount, Jen Wilkin | Video-based study led by Trinity Women Leaders
In His sweeping depiction of kingdom citizenship, Jesus utters some of the most familiar passages in all of Scripture. Most of us have only encountered the Sermon on the Mount in fragments, considering its subdivisions as complete teachings in their own right – a study on blessedness, a reflection on the Lord's Prayer, a meditation on lilies of the field. But what if we navigated these three chapters as they were originally heard: as one cohesive, well-ordered message, intended to challenge us to think differently about repentance, salvation, and sanctification? This study led by Jennifer Wilkin does just that. Seat yourself on a mountainside to learn at the feet of Jesus. Ask for ears to hear and a heart to respond to the teaching of our King. Detailed info. Meets Tuesday mornings off-campus.
Pray Like Jesus | Led by Trinity Women Leaders
This focus on The Lord's Prayer is available for those that are unable to commit to a weekly study, and would still like to be part of a small group. Interaction will take place in the context of conversation, relationships, and prayer. Advance preparation is not necessary. We will dig into God's word, discuss our discoveries, and pray with one another. Meets Wednesday evening.
Other Interests?
If there is another study you are interested in submitting for consideration, please feel free to reach out to Women's ministries to discuss. Please send your interest to .