Tanzania Mission Blog
On We're Off!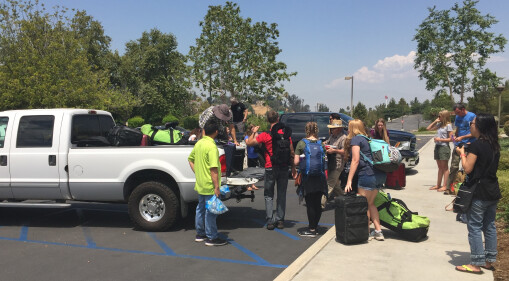 The Tanzania team has departed for their 3-week mission trip. After gathering for last minute details, organizing and packing all the supplies and bags into two trucks, they gathered with friends and family for a time of prayer then left Redlands shortly after noon.
Pray for safety, energy and the light of Jesus to shine through the team as they conduct outreaches, work on service projects for the primary school, and lead a Vacation Bible School in Africa.