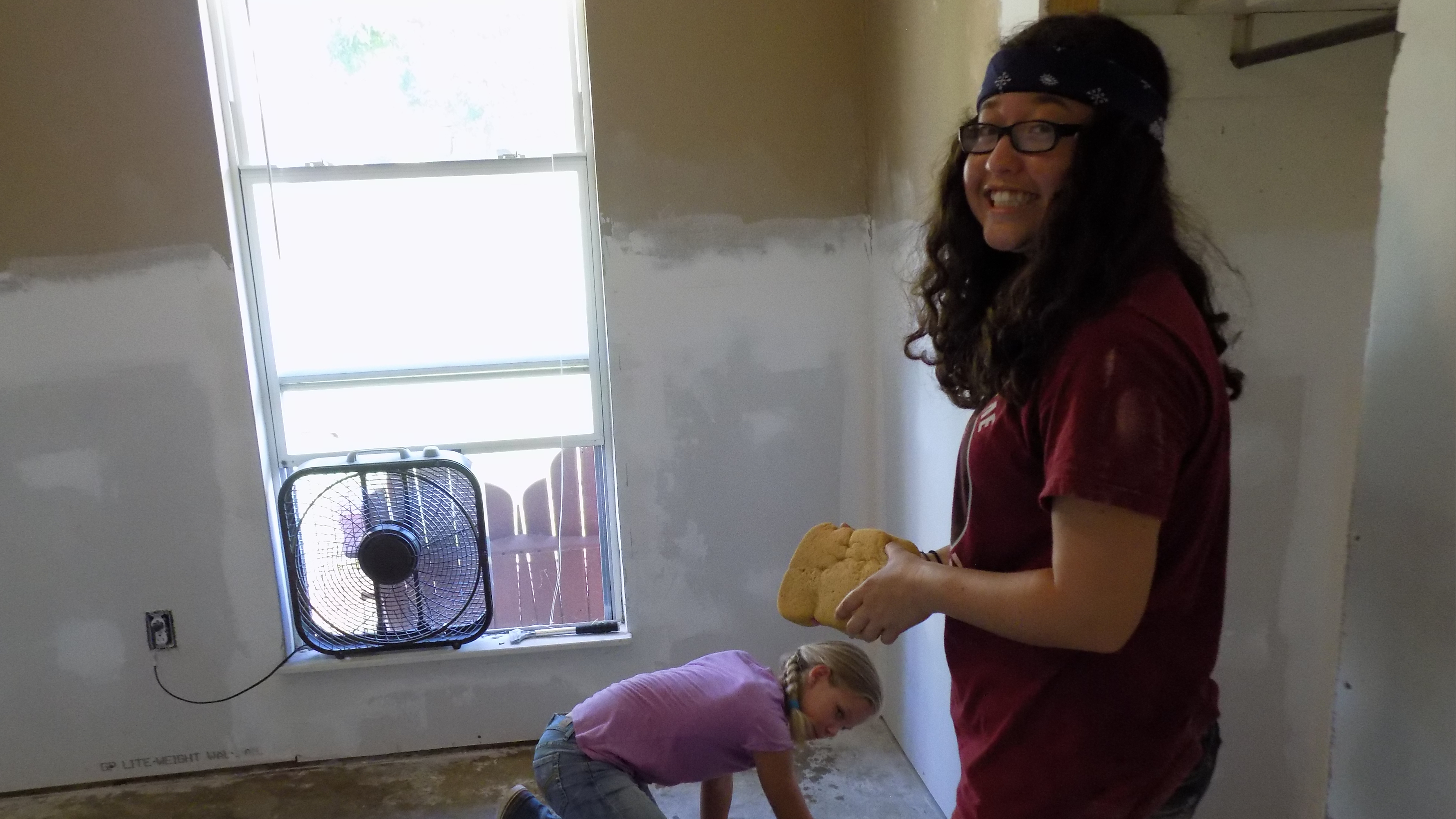 When Jim Woolard, Trinity Church's high school pastor, spoke to the high schoolers about the possibility of launching a mission trip to Mississippi, Amaya Arellano knew she had to go. The destination was the Damascus Baptist Church in Clarksdale, Mississippi. The mission was to refurbish the pastor's flooded house and help lead a Children's Bible school. Amaya signed up, but as the time grew closer, she considered backing out. Suitcase packed, she told her parents that she "hoped this trip will change my life and help me get into a closer relationship with the Lord"; she was also hopeful that she would make new friends who would encourage her in her faith.
With anticipation, she went. The road trip was long – 1,700 miles, seven states, over two days, in an RV and two vans filled with teenagers. But Jim made good use of that time. He gave each team member a copy of the D.C. Talk book Jesus Freaks and encouraged them to read it as part of their devotion time. Jim assigned the chapters to read and then discuss together. The team took turns spending an hour alone in prayer in the "prayer closet," which was the RV bedroom with the curtain drawn. For Amaya, the stories in the book caused her to meditate on God's great sacrifice that was for her. She got it.
The day after the team arrived in Mississippi, they got up early and started work on Pastor Anthony's home. The house had been damaged in a March flood and the Anthonys had been staying in an extended stay hotel ever since. The pastor, who worked as a correctional officer during the week in addition to his pastoral duties, had not had the time or resources to complete the restoration. The Trinity team installed new flooring, patched walls, restored the bathroom and re-shingled the roof. They also had opportunities to meet the neighborhood children, whose faces lit up as Bible stories were read to them. It was hot and humid, but the team worked relentlessly.
In the months after the flooding, Pastor Anthony had often wondered when or from where help would come. When the restoration was complete, Amaya recalls how he expressed his thankfulness to the Trinity team. "His eyes teared up and he told us 'Other church teams had said they would come, but for one reason or another, it had not worked out. I am thankful you drove all the way from California to help.'"
Returning from a mountaintop experience is often hard; we expect change to be immediate but often time is needed to process our experiences and emotions. When Amaya returned home, it took a while for her to understand how much she was changed by the trip. Before the trip to Mississippi, she had known that Jesus died on the cross for her as head knowledge; after the trip, though, she recognized this truth in new and deeper ways. She said, "I was completely blown away, amazed, and so grateful that He did that for me. No one has ever loved me the way my Heavenly Father does. Now, I want to keep God as the Number One priority in my life."
The trip has changed her, because God used the experience to change her heart. She knows she will never be the same.
"I do not want to be that person I was before this summer mission trip, which was an angry, negative, sarcastic person. I had chosen to hang out with students at school who were not a good influence on me."
She feels closer to the Lord, stronger in her faith, with new friends from church and peace that she has not had in a long time. Her parents noticed the positive difference right away, which has brought them much joy, too.
"So, because of the miracle Pastor Anthony experienced when our team refurbished his house, the miracle of Jesus showing me that his death and resurrection was for me just because of His great love, Him changing my heart so drastically, the miracle of a united team, and more treasured miracles on this trip, I dedicate my testimony to my parents, Jerrod & Ruth Mantonya, Jim Woolard and the awesome Mississippi team, and to all of you. Thank you so much God. I love and praise You!"