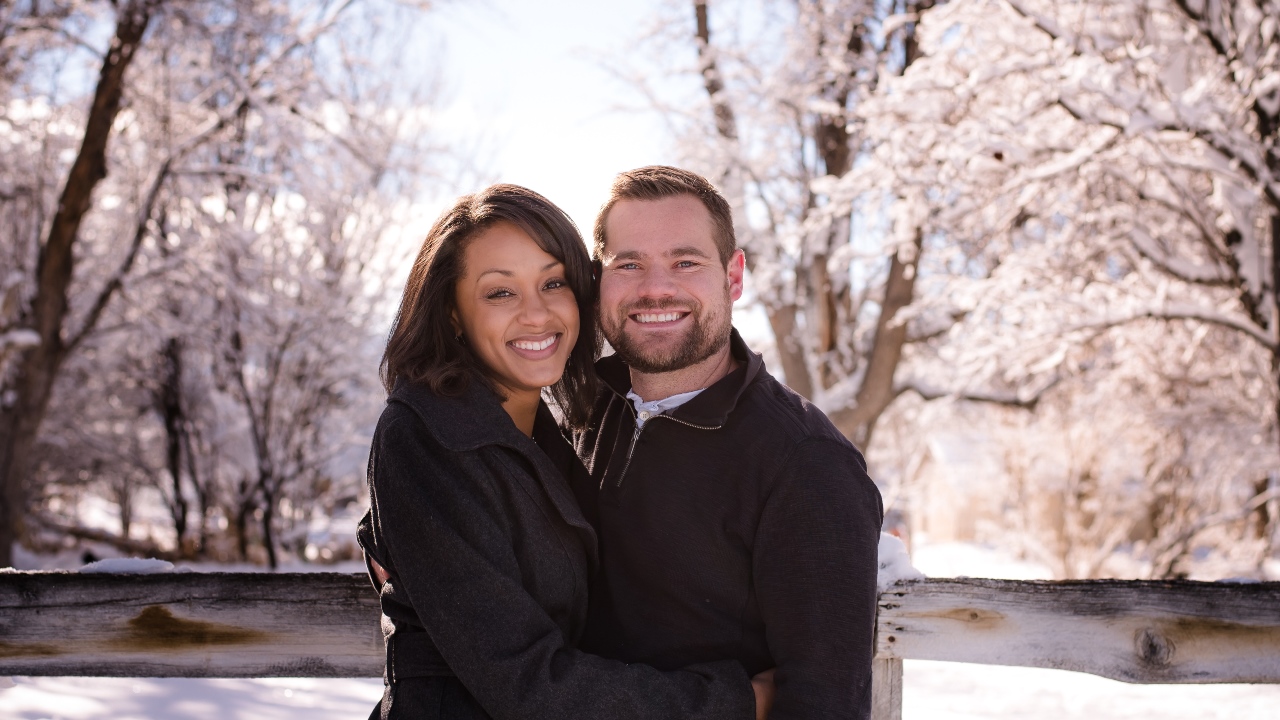 Because it happened when she was so young, Jenny Stevenson doesn't remember exactly how many times she had to flee with her mother and five siblings to a shelter to escape her father's alcoholism. By the time she was five, her father had moved out so they could return permanently to the family home. By the time she was six, her father had died of an aortic aneurism. Grieving and emotionally fragile, her mother had to return to school and then to work so that she could provide for the family. Jenny recalls that, "We were so very broken. I don't know how my mom even survived." Her older siblings, who had experienced the brunt of their father's illness, were now forced to shoulder a large amount of the parental responsibilities in the home. This didn't go well. She recalls, "My older siblings ended up rebelling as they tried to deal with their own loss. There was so much chaos and brokenness and intensity." She survived by "keeping her head low and not causing any problems." While her mother did remarry when Jenny was in middle school, that relationship only brought more discord and emotional instability; by the time Jenny was in high school, her mother had divorced.
In this unpredictable environment, the family found some normalcy in weekly church attendance. Years before, when Jenny's parents were stationed in Japan, her mother had recognized her own personal need for Jesus; when the family relocated to Utah, she found an evangelical Christian church for the family to attend and kept up that tradition in the years following her husband's death. So, Jenny grew up going to church even when truth was not being modeled for her at home.
Jenny joined the church choir in elementary school. It was there that she met Mikol, the choir director. Mikol became a family friend. She'd often go over and have coffee with Jenny's mom; Jenny recalls sitting at the kitchen table with them and asking Mikol biblical questions about things that just didn't seem to make sense to her.
Somehow, Jenny sensed that Mikol loved her, not in big declarations of affection or large sacrifices, but in small, affirming ways. "It wasn't anything that was a really big deal. She would intentionally talk to me was just affectionate toward me. She let me know that I was special in some way just by saying nice things to me or about me, or putting her arm around me. Little things. I felt like she had a heart for me, for whatever reason." Little things. But the sorts of things that were uncommon in Jenny's life.
Jenny and Mikol didn't see each other often, outside of choir and those coffee visits. Yet, Mikol came to Jenny's high school graduation. She also came to Jenny's college when Jenny asked her to sing for an event on campus. And at the end of Jenny's first year away at college, Mikol came to Jenny's baby shower.
Jenny had arrived at college emotionally fragile and, as a result, had "clung to the first person who expressed a sincere interest in me. By the end of my freshman year, I was pregnant and terrified and didn't know what to do." While she knew for certain that she would keep the baby, she didn't know what would happen to the relationship with the father. They loved each other, but she had doubts about marrying someone who came from a very different faith background. She considered seeking advice from trusted individuals at her childhood church, but time passed without her doing so, and she just decided that everything would turn out OK. "We both believed in 'Jesus' and that will be good enough," she thought. Two days after her daughter was born, her boyfriend proposed to her in front of her family; she said yes, and everyone was ecstatic. About six weeks later, "I got the phone call from Mikol. She was really sweet. It didn't sound like she had an agenda of any sort. She just asked how things were going, how I was doing, what was our plan." Jenny told Mikol their decision to marry. "I don't remember anything very specific about what she said, but I remember her sharing verses with me. God spoke very, very clearly to me in that moment and it just broke me. It was one of those times where God spoke so clearly that it's not even like a decision you're making as much as a submission. It was clear to me that He was saying, 'if you marry this person, you will never be able to live for me the way I created you to and neither will your children.'" Jenny knew she could not go through with the marriage.
If Jenny's story was a fairy tale, this would have been the turning point where everything became easy and life was rosy. That didn't happen. Years and years of deep struggle followed, as Jenny tried to support herself and raise her child. Her ex-fiancée was angry and seemed determined to make her suffer for her decision; her own family withdrew their support in disagreement over her choice to not marry. Through all those years of struggle, though, God's presence encouraged and sustained her. This happened in very subtle ways - an acknowledgment that she was on the right path, a sense of peace when she needed it most, an arrangement of circumstances that pointed to God's hand working in her life, the right person at the right place and time to help her maintain custody of her child. Her faith deepened in a way that fairy tale endings circumvent. She learned that "In those moments when we can't seem to hear from God, in those moments we need to remember that He is good, and He said he will never leave or forsake us and we can trust that. God is so faithful." As her need increased, so did her trust in Him; in return, she experienced faith in greater measure.
That truth became critical when Jenny's ex-fiancée managed to take their daughter away from her. Even though she had a legal claim, Jenny was powerless to get her child back. She had been reading chronologically through the Bible, and "God spoke so sweetly to me through that time and helped me see, in the Old Testament, the pattern of His children and how heartbreaking their choices were. His faithfulness compared to their faithlessness. And then you get to the New Testament and it breaks your heart to see our sinfulness contrasted with God's goodness, and that's really what I can go back to when life is hard. I open up my prayer journal and I go, 'God, I've got nothing, but I know you are good.' THAT is based on truth; otherwise, if it's based on feelings or my own personal experience, well, that can be manipulated." Even after regaining custody of her daughter, she held onto the truth that no matter what her circumstances, God remained good.
When her daughter was two, Jenny met Justin. Their relationship deepened in spite of their circumstances; he walked with her through the messy custody battle, and she prayed for his safety while he was deployed to Iraq for a year. When they met, Justin was not a Christian; he had walked away from Mormonism years before. But when he saw the relationship that Jenny had with God, he wanted to know more about it. That still amazes Jenny. "If you talk to Justin and you ask him his story, he'll say that he saw something so special in me. But I look back on that and I think, 'I was such a baby Christian and I didn't know anything.' That's the grace of God, too; he doesn't wait for us to achieve a certain level of "Super Christian" to use us." Justin began coming to church with her and attending a bible study; not long after, he became a believer.
By the time they got married, their lives had stabilized. Over the next few years, they were blessed with three more children; yet, even that blessing had its challenges. Six months after birth, their second daughter was diagnosed with achondroplasia, a common form of dwarfism, and they embarked on an "interesting journey to grieve what we had envisioned for her future and then celebrate who God created her to be. There have been crazy twists and turns and ups and downs, but God has been so good to us."
Jenny's journey does not reflect one sudden transition from unbelief to faith. "Some people have a salvation story. I don't have one of those. I've always loved God as much as I knew how to. But, growing up, my faith was not based really on much that was true. That moment when Mikol called me on the phone and started speaking truth to me and I heard God speaking through that clearly, it was God picking me up out of the mess and saying 'No, this is not where you are supposed to be.' That was my first step of faith. Everything else was just a kid going to church."
Jenny's current life bears little resemblance to her past. She has a strong marriage, four growing children, a stable home, and a vibrant support system. Much has changed, but God's faithfulness is the same regardless of how easy or difficult her life is at any given point. Jenny's journey has taught her that following Jesus does not ensure that things will be perfect, "but that doesn't mean you don't get to have this rich, abundant life. God gets the glory and you get to be a part of that. That's incredible. The journey continues. And I look forward to heaven." Truly, that will be the ultimate fairy tale ending.