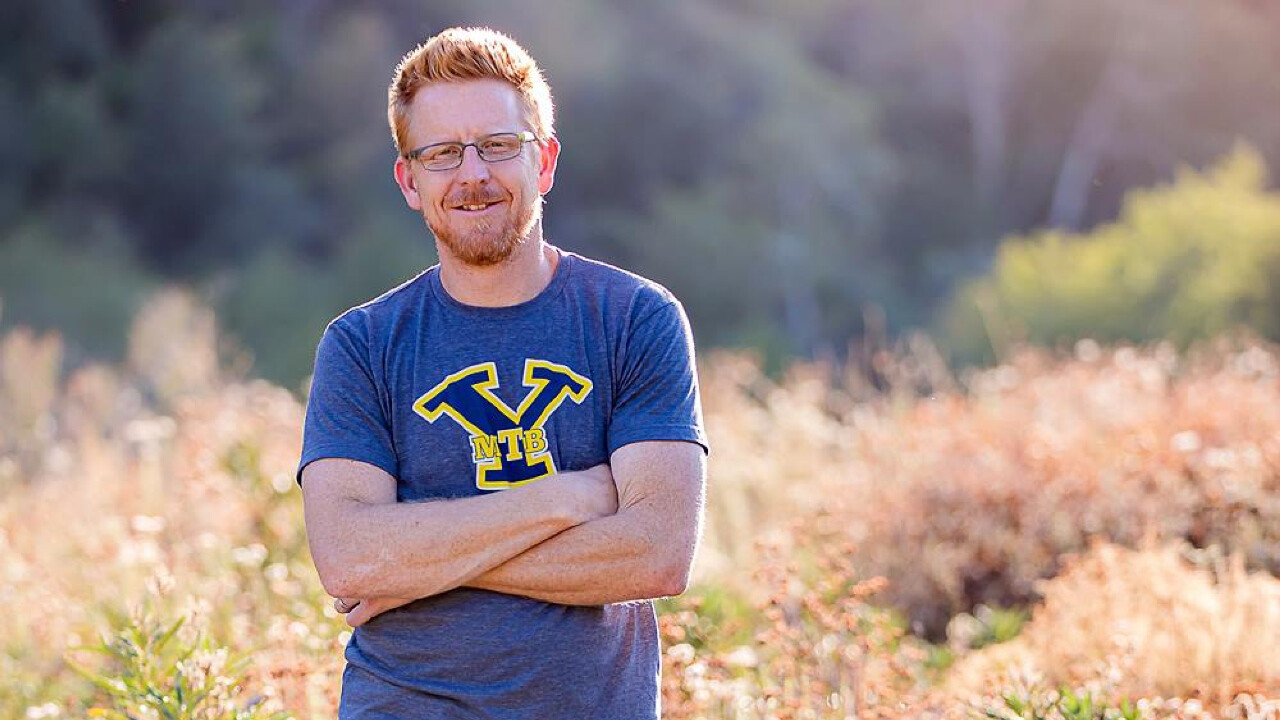 The first time Zach More came to Trinity, he absolutely hated it. He had grown up in a family of atheists and so had rarely set foot in a church as a child. And for the first 10 years of his relationship with his wife, Dayna, they hadn't either. Dayna had grown up in the church yet walked away from her faith as an adult. But then, a battle with postpartum depression brought Dayna back into a relationship with Christ. She wanted Zach to experience that relationship too, so she convinced him to come to church with her. For Zach, it was awful. "People spoke an unfamiliar language and shared a common experience I didn't understand. I remember thinking that this is not where I belong." He felt like an outsider, awkward and out of place, and there was no convincing him to go back.
Dayna knew she had lost that battle, so she took a different approach. She asked Zach if he would go to a home group with her; eventually, and reluctantly, he agreed. Dayna raced to the church's welcome kiosk the next Sunday and begged to be matched up with a bible study ASAP; she didn't want to give Zach any time to change his mind. The volunteer at the kiosk happened to be a home group leader and invited her to his bible study. Dayna and Zach went that next week, and it was there in Kelly and Gabriela Rosenthal's home that Zach experienced firsthand how Christians live out their faith in deep and meaningful ways.
At first, he couldn't understand why these people wanted him in their home, eating dessert at their table. Why would they spend the time to listen to his doubts, answer his questions about the Bible, hang out together, or ask to pray for him? He had never seen what "faith lived out" looked like.
"I hadn't felt comfortable at church. But when I went to the home group, I didn't feel like an outsider or an idiot. The group was open, respectful, patient, and passionate about God; they knew I didn't believe what they believed but they encouraged me to come, sit down, read the Bible, talk this out, ask some questions. For me, that was the most powerful thing. I learned that there are church people who aren't judgmental."
Through his home group, he also discovered the power of prayer. "When you're praying in a group and you're not a believer, you just kind of close your eyes and listen." The group would ask for prayer requests, but Zach never shared; why would he bother to ask something of a God in whom He did not believe? But at Dayna's encouragement, he eventually requested prayer for a situation with a family member. They prayed that night, and very shortly afterwards the situation was resolved. The timing was unequivocal: they prayed, and God answered. Zach's doubt began turning to faith.
Zach soon learned that he himself had been an answer to prayer. Before Dayna had even run up to that kiosk, the Rosanthals' group had been praying for God to bring a nonbeliever to their bible study so that they could share the gospel and be part of someone's journey to faith. Zach was God's answer to the group, and it astonished him to realize that he was part of God's sovereign plan.
With the encouragement of his home group, Zach attended a seminar at Trinity designed for the seeking or new Christian. This experience gave him another glimpse at how Christians live out a life of faith. As a middle school math teacher, Zach valued the logical and the factual – qualities he thought were at odds with Christianity. Two of the seminar's leaders were doctors, and their integration of faith and science intrigued him. "I never really thought science backed up religion, so it was pretty powerful for me to see these mature men who understood science but could say that everything in the Bible was logical."
Looking back, Zach now can see God's hand working in different circumstances and through different people to answer his questions, ease his doubts, and grow his faith. But it was his experience in the Rosenthals' home that ultimately drew him to Christ. Years have passed since that time. The More's bible study group has grown and changed, but it still remains Zach's favorite day of the week. The time he spends with his group keeps his life grounded in Christ, and this is where he most wants his life to be.