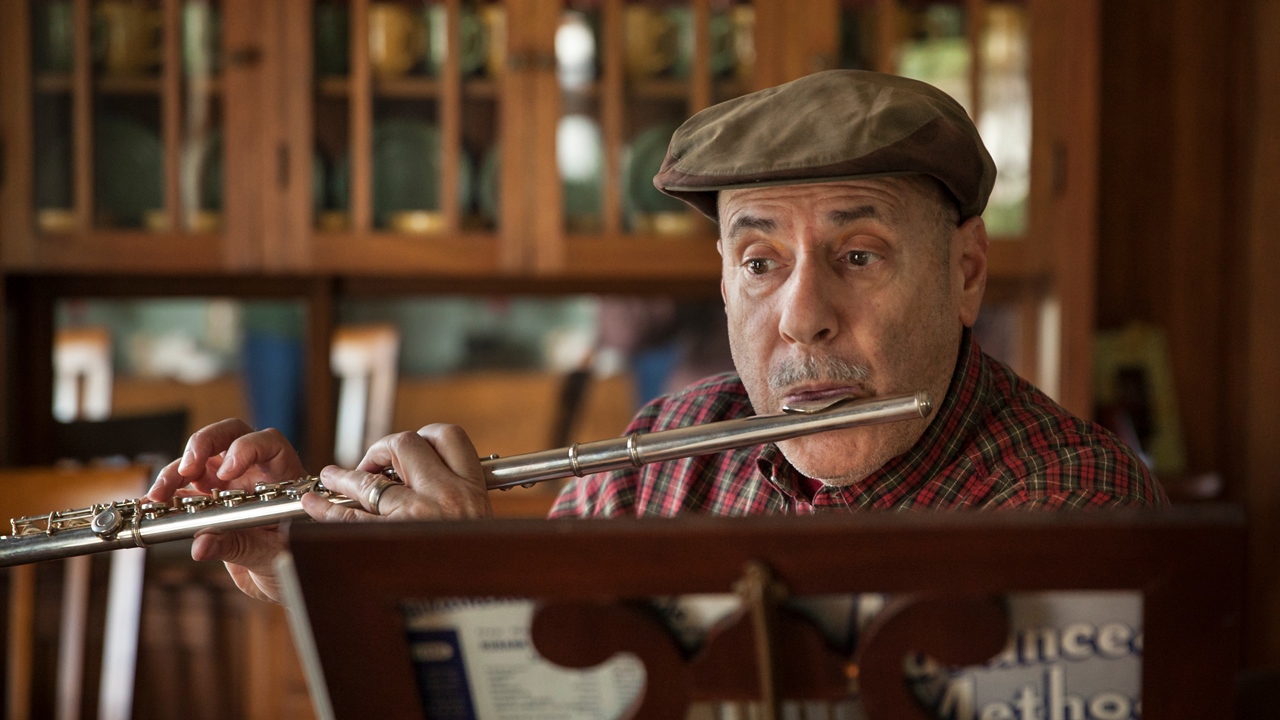 Chances are good that when you see Greg Schneider in public, he will be holding either a camera or a musical instrument, which are two things he wields with great skill. If you talk with him, chances are also good that you will leave with the feeling that you have contributed something interesting. He has a way of making you feel valuable and your opinion worth listening to. Chances are guaranteed, during your conversation, Greg will introduce you to his savior, Jesus.
That wasn't always the case. Greg's Jewish parents raised him and his three siblings in Pomona, California, only fifteen years after his father fled Nazi Germany. Greg's first passion in life was the violin, which he took up in the fourth grade. In fact, music was his main interest until high school when he began taking photos of school events for the yearbook and discovered taking pictures was a great way to impress girls! Then music took a backseat and photography became Greg's profession. He went on to study journalism at Cal State Fullerton and worked for eight years as a photojournalist for the San Bernardino Sun, where he was named California News Photographer of the Year and nominated for a Pulitzer prize.
Everything changed when, at the age of 29, Greg gave his heart to Jesus. He was still a photographer, but the purpose for his photography changed. He left the Sun to become a photojournalist for Worldwide Challenge, a Campus Crusade for Christ (Cru) publication. He worked there as a full-time staff member for twelve years before becoming a freelance photographer. He continued to work for Cru while also working for other publications such as Christianity Today and Billy Graham's Decision Magazine. Most recently, he has been doing freelance photography for Brewer Direct, a private agency that provides fundraising and marketing support to rescue missions. They commissioned Greg to visit rescue missions across the country and photograph the people they serve, the work they do, and the communities they impact.
As Greg's relationship with God deepened, his passion for photography as an art form and as a hobby has actually lessened. He notes that, "Before I came to Christ, I really didn't care for people that much, other than what they could do for me. After coming to Christ, I have found greater satisfaction in simply interacting with people rather than photographing them. Now, I use the camera as a way to get close to people." The camera gives him a point of introduction into others' lives. He has grown to believe that images of people are not as important as the people themselves. He asserts that "no one was ever saved by a photograph. They are saved by hearing the gospel message from someone who cares for them. So, my photography is now simply a tool. Jesus said, 'Walk while you have light, before darkness overtakes you.' I carry a camera so others may see His light."
As Greg's passion for the art of photography decreased, his passion for music increased. After a ten year break, he started playing violin again and then took up the saxophone. Locally, he plays both instruments in groups such as the Redlands Community Orchestra, the Redlands Fourth of July band, and even a bluegrass jam in Loma Linda. He deeply loves making music. Greg notes, "I get pleasure from playing because God has given me this ability and it is a way I express His gift." But his biggest motivation for playing in secular settings is the opportunity to develop relationships with non-believers. "I have had informal, midweek practices at my house and musicians come into my home and see my Christian books and experience the peace that our house exudes. They see my life and what is important to me."
Many Sundays, Greg can be found playing violin, saxophone, percussion or even baroque recorder in the worship band at Trinity. His wife, Lane, also contributes to worship on her bass guitar or stand-up bass. Playing secular jazz music has developed his ability to improvise and, in turn, has greatly affected his worship music. For Greg, worship is a place "where I live in the moment and play whatever comes through me." It requires both submission to a leader and a willingness to be vulnerable and open to the spirit's leading – the ultimate improvisation. He views it as a collaboration, just like the body of Christ.
Greg believes that when art becomes an end in itself, it is shortsighted. Indeed, whether it is music or photography,
"everything we do as a Christian should be to bring glory to God and to glorify God by introducing other people to him."
As 1 Corinthians 10:31 asserts, "Therefore, whether you eat or drink, or whatever you do, do everything for the glory of God."
Even Greg's Jewish heritage has become a tool to share Christ. For years, Greg has photographed three large business conferences associated with the Wall Street Journal. At some point, he realized that the people he met at those conferences didn't know his beliefs or his heart, just as he didn't know theirs. So he stuck a pin on his camera bag that reads 'Jews for Jesus' – a much more provocative statement than a more general Christian phrase might be. It raises the question of "How can you be for Jesus if you're a Jew?" This is exactly the question Greg wants to field because, after all, "There's nothing more Jewish than believing in the Messiah."
Greg's vocation is photography, his avocation is music, and his ethnic and cultural heritage is Jewish. But none of these identities defines him sufficiently. Rather, Greg's identity is as a Christ follower, and this identity transforms these other things into tools through which he can share the love of Christ with others.
By Sheryl Gruenler