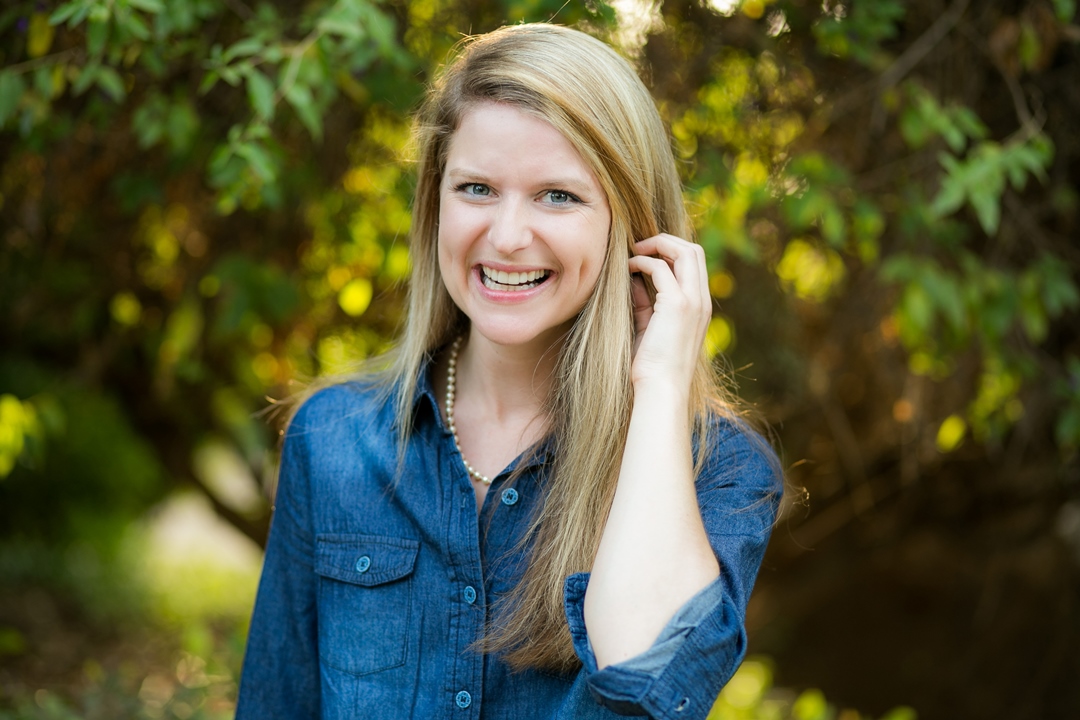 Becky Bletscher loves co-leading one of Trinity's middle school small groups. Hearing the girls talk about their lives reminds her of her typical teenage years in Portland, Oregon. It also reminds her, though, of the day when 'typical' became a thing of the past. June 2, 2002 started out as a regular Sunday for thirteen-year-old Becky: church with her family and then her last piano recital. That afternoon, she and her friends chatted online about their summer plans; the conversation abruptly ended when she began experiencing a massive, splitting headache. Within minutes, she passed out.
Although Becky didn't know it, she had been living with arteriovenous malformations (AVM) in her brain – a condition where arteries and veins form irregular connections and can, as with Becky, cause a massive hemorrhage and stroke. That afternoon, Becky was rushed to the hospital and into surgery to remove the blood clot. Then, she was transferred to the ICU at Doernbecher Children's Hospital. When she regained consciousness a week later, she remembers "waking up and realizing I couldn't talk."
The stroke affected her speech and the right side of her body; no one knew if she would fully recover. Once stable, she started rehab; physical, occupational, and speech therapy, from 8 to 5, Monday to Friday, for four months. "My friends were at camp, it was summer, and I was relearning how to walk and to talk." While Becky was in the hospital, her mom kept her focused on Psalm 40:1-3. "I waited patiently for the LORD; he turned to me and heard my cry….He put a new song in my mouth" gave Becky hope that God would enable her to walk and sing again.
Summer passed, and Becky still could only speak a few words. A tutor came to the house to help with schoolwork, and she continued with outpatient therapy three days a week. But then, her insurance quit paying for therapy. Her speech therapist, however, wouldn't give up. She recalls, "He kept seeing me every week even though he wasn't getting paid." He continued for more than a year.
By freshman year, Becky could still only speak a few sentences, and therapy had become a way of life. Becky remembers, "I couldn't talk well and my gait wasn't normal. People didn't know it, but I had so much fear." Yet gradually, "God healed my heart. I don't have that fear anymore. He replaced it with joy." Becky believes the experience helped her to "own" her faith. At first, "I didn't understand why God allowed something like that, but over the years it was really cool to see how it was a blessing." As her fears subsided and her joy increased, she experienced a growing desire to understand people better.
After graduating from George Fox University, she worked as a physical therapy aide for three years and came to realize that she wanted to help others the way she had been helped. She left Oregon to attend Loma Linda University's physical therapy program. She chose Loma Linda because it was a faith-based school and because she wanted to be on her own in a new place. "It was a big step. When I moved to California, I didn't know anyone." She immediately began looking for a church and found Trinity. After coming by herself for weeks, she volunteered to serve in the middle school ministry; this, in turn, helped her meet people.
Looking at Becky today, you wouldn't know the physical challenges she has faced.
"People think I look normal and that nothing ever happened, but the feeling on my right side didn't totally come back." It is a reminder that "God saved me for a purpose. He gave me a second chance, and I'm so grateful."
She holds fast to Romans 8:28 as an assurance of God's good plan.
This past summer, Becky elected to perform her last clinical rotation at a Portland, Oregon hospital close to where her surgery occurred. She chose to study AVM for her in-service requirement and had the privilege of presenting her story to over 35 other physical, occupational, and speech therapists. Things had come full circle for Becky. When her clinical completed, Becky walked the short distance to Doernbecher, where her recovery had begun. At the front desk, she asked to see her therapist, Steve – the one who continued to treat her long after her insurance ran out. After ten years, he still remembered her. And they talked, both to the other – a simple act of conversation transformed by faith and hard work into a beautiful testimony of God's healing power.