Family Ministries
Trinity Church aspires to be a place where healthy marriages and family life are encouraged, taught and strengthened so that families will be equipped to stand firm and stand out in our 21st century culture.
Through support and resources, we seek to help establish and strengthen godly marriages and families that will leave a legacy and be a model for future generations.
The psalmist writes: "We will not hide them from our children; we will tell the next generation of the praiseworthy deeds of the Lord, His power, and the wonders He has done."
---
Marriage Class
This class is for young married couples who want to craft a more satisfying relationship and/or experience a more joyful family setting. Learn to be more real and unified in your marriage, communicate more clearly, resolve conflict more fully, grow in your parenting skills and much more. Registration required.
---
Preparing for Marriage Class
Marriage is designed to be a lifelong commitment. We want to provide couples with tools they can use for a lifetime! We will help you answer questions and get practical input and counsel on relative topics. Watch the calendar for the next class.
---
Wedding Services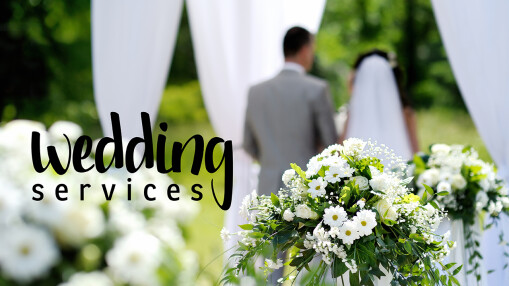 If you are interested in celebrating your wedding ceremony on the Trinity Church campus or would like a Trinity Pastor to officiate your ceremony, please contact Rose Orozco at 909-335-7333, x146 or .