Our Team
Meet our staff and elders...
« Back to Staff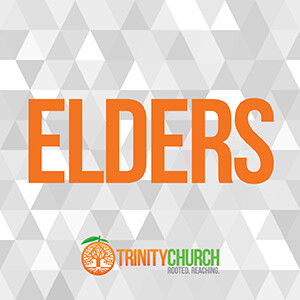 Trinity Church Board of Elders
With Jesus Christ as head of the church, Trinity Church is governed by a Board of Elders. With a variety of spiritual gifts and professional backgrounds, our elders are able to handle duties with competence and integrity. Accountability is provided within the team format and decisions are made through the collective wisdom of many.
CURRENT BOARD OF ELDERS
Todd Arnett - Senior Pastor
Bob Tincher – Chairman
Thad Riley – Vice Chairman
Mike Jones – Secretary
Bill Clayton
James George
Eldon Rynders
Dan Flaming
Doug Richards
ELDER RESPONSIBILITIES
TO BE AN EXAMPLE – "CHRIST-LIKE EXAMPLE"
Be an example and pace-setter for others, and evidence character qualities and public reputation that every Christian should possess.
Titus 1:5-9; 1 Timothy 3:1-7
TO BE AN OVERSEER – "OF THE AFFAIRS OF THE CHURCH"
Spiritual leaders are responsible for the overall direction of the church, even though many others execute the various specific tasks. They insure that structures are created and people are mobilized to move towards those goals.
1 Timothy 5:17; Hebrews 13:17; Acts 20:28
TO BE A SHEPHERD – "PEOPLE ARE LOVED AND CARED FOR"
Someone who guards, feeds and cares for God's people like a shepherd with a flock. The shepherd is responsible to equip God's people for ministry (Ephesians 4:11-13), by guarding them from false teaching, giving them good spiritual counsel and food from God's Word, training them, and comforting and helping them (Acts 20:27-31). The shepherd must be one who is sensitive to the needs of the people, knowledgeable in God's Word and willing to invest the time necessary to care for individuals.
Contact Information
elders2@trinityonline.org