Our Team
Meet our staff and elders...
« Back to Staff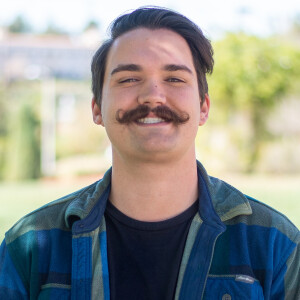 Walker Riley
Middle School Director
office: 909-335-7333, x119
Middle School Director since 2020.
Where were you born? Redlands CA
Spouse and/ or kids? I have an awesome wife, Erica!
Favorite food? strait up PB&J, can't beat it
Why Ministry? I had amazing youth leaders in my life growing up, and I have always loved working with people, the Lord has used those two things to really encourage me towards youth ministry.
Most amazing thing about God? Everything about God is amazing, and I am constantly reminded of how blessed we are that we serve such a personal God.
Name a recent book you read and enjoyed? I have been reading through A History of Japan, by R.H.P Mason & J.G. Caiger, which has been fascinating.
Where did you go to school? I went to Calvary Chapel Bible College.
Passions, hobbies, interests? I enjoy and try to be with people, so when that isn't ministry, I try to spend time with family or friends. hobbies I enjoy would be skateboarding, watching anime, and playing video games or board games. Also, I am very interested in most things related to Japanese culture.