Our Team
Meet our staff and elders...
« Back to Staff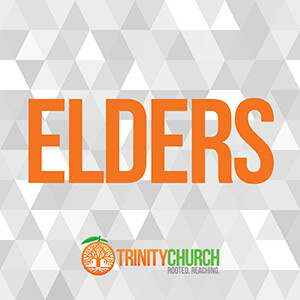 Trinity Church Board of Elders
With Jesus Christ as head of the church, Trinity Church is governed by a Board of Elders. With a variety of spiritual gifts and professional backgrounds, our elders are able to handle duties with competence and integrity. Accountability is provided within the team format and decisions are made through the collective wisdom of many.
Elders can be reached at ElderTalk@trinityonline.org.
Dan Flaming, Chairman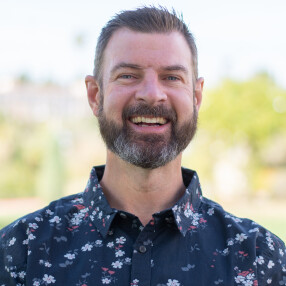 Dan & Janine attended Trinity Church from 1995 to 1999 while Dan attended medical school and Janine studied for her Masters degree in Social Work. They moved to Texas (Janine's home state) for residency and during those 17 years they started their careers and family. Dan served as a deacon and elder at their church in Dallas. In 2016, God led them back to California (Dan's home state) and they returned to Trinity Church. On the Trinity Elder Board, Dan has served as Secretary, Vice-Chairman and Chairman. He considers it a privilege and honor to serve Trinity Church as an elder. Dan & Janine have been married over 25 years and have adult twin daughters, Dan is a family physician in Redlands.
---
Doug Richards, Vice Chair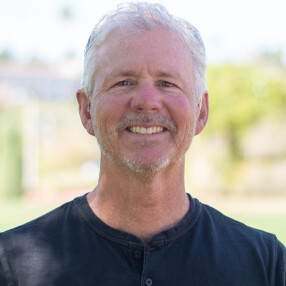 Doug & Lynn have been attending Trinity Church since 1989. They have been married for over 35 years and have two daughters, Brenna, and Lauren who is married to Stephen. Over the years Doug & Lynn have been involved in many small groups. They helped start King's Kids and currently support Light & Power. Doug helped start what was Sport's Camp and is now known as Trinity Kids Camp. He also served on the Pastoral Search Committee and has been an elder for the past three years. Lynn is an artist and Doug is a retired physician. Doug is currently pursuing endeavors in coaching, writing, and inventing. Trinity church has provided many blessings to their family and they are excited to be a part of what God is doing in this next season of life at Trinity.
---
Thad Riley, Secretary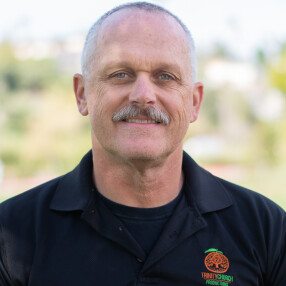 Thad & Cherie Riley became members of Trinity Church in 2005 and have been married over 29 years. Thad is a sergeant for the San Bernardino County Sheriff's Department. Cherie home-schooled their children for their entire education and now operates her own business as a wedding coordinator and event planner. The two helped start up Trinity's church plant, Trinity in the Pass (now Venture Church). Combined, they are or have been involved in several ministries over the years, including the worship team, tech team, women's ministry, HSM, the Safety Committee, Micah House, the college ministry (now Anchored), Missions Core Team, and small groups and mission trips.
---
Doug Dupree, Treasurer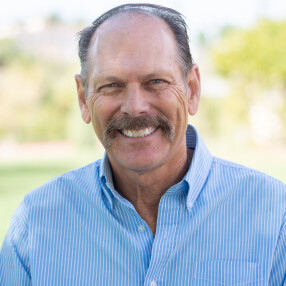 Doug & LynnRae Dupree have been attending Trinity Church since 2002 becoming members the following year. They have been married over 31 years and have four children. They also are privileged to have eight grandchildren and enjoy investing time into their lives. Doug was a firefighter over 30 years, retiring in 2012 after having served as the San Bernardino City Fire Department's Fire Marshal/Division Chief for over ten years. He was called back to serve in 2014 as San Bernardino's Interim Deputy Fire Chief. More recently he was the Church Administrator at Trinity 2016-2017. LynnRae raised the children and also worked as a lumber broker for over 16 years.
Doug & LynnRae have served in several ministries at Trinity Church including: Welcome Center Hosts (now Start Here), Pastor Search Committee, Women's Ministry co-leader, food team, and small group hosts and leaders. Together for over two years they have lead the Plaza Hospitality team including scheduling and training and you likely have seen them fill various roles on that team before and after services. They both feel truly blessed to be part of the Trinity family.
---
George James, James 5 Prayer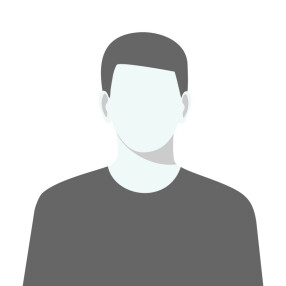 James & Annie have been members of Trinity Church since they were married in 2006 and have been involved with International Friendship Connection (IFC) since 2005, in leadership, coordinating IFC events and sharing God's blessings to International Students/Scholars. James is a member of the mission core team, co-teaches LINK boys and Annie has been involved with co-teaching Kids 3rd grade. They are also part of a home group. They have two chidlren: Jeshurun, and Abigail. James owns a Physical Therapy and Wellness clinic in Redlands and Annie works at esri. They enjoy sharing the love and gospel of Christ with people in their day-to-day interactions.
---
Eldon Rynders, Membership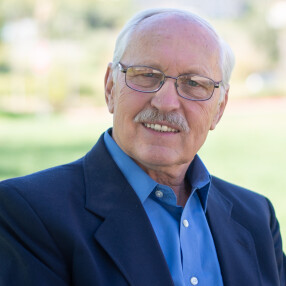 Eldon Rynders lives in Forest Falls and has been attending Trinity Church since 1992. He retired from teaching Special Education 3 years ago and still substitute teaches from time to time. He previously served as pastor in two other Evangelical Free Churches for 12 years. Eldon has been involved in Trinity's music ministry in the past and still leads music for Light & Power. He has been a Small Group leader over the years with his wife, Paula, who passed away in 2019. Eldon has served on the Elder Board three terms before now.
He has three married sons and eight grandchildren to keep track of him. His hobbies include reading (mostly history), hiking and the Kairos Prison Ministry. He works at the California City Facility and on the State Board level.
---
Don Bell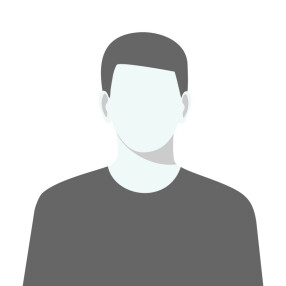 Don Bell became a member of Trinity in 1986. He has faithfully participated in home groups while attending Trinity, serving as both leader and co-leader. Don has served in the Missions department for many years, spending time on the Core team, the Care team, and the Candidate team, and on Sunday mornings he leads the Missionary Prayer class. Don came to Christ as a university student through the ministry of Campus Crusade for Christ (now called Cru). After graduating, he worked at Mission Aviation Fellowship for seven years as a computer programmer. In the years since, he has worked as a product developer for companies that provide Fundraising and Donor Management software for Christian ministries. Don is single, having never married.
---
Jason Pugh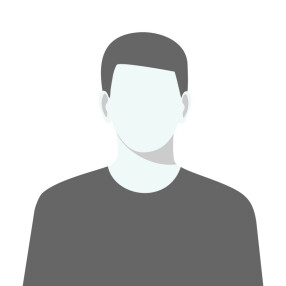 Jason & Dina have been married since 1991. They have three adult children, Justin, Kelsey, and Matthew, as well as a son-in-law and three grandkids. They have attended Trinity since 2018 and have been involved in various ministries, most notably leading a small group for the past three years. Previously, Jason oversaw small group ministries at other churches and helped develop and launch a para-church ministry with a pastor-friend from Alaska. Jason has served as an associate pastor at a local church. He has a passion for the church, desiring to see the church thrive and be a beacon in the community. He also has a passion to see Christian men "rise up and be the spiritual leaders the Bible calls us to be in our families, in our communities and in our churches."