Our Team
Meet our staff and elders...
« Back to Staff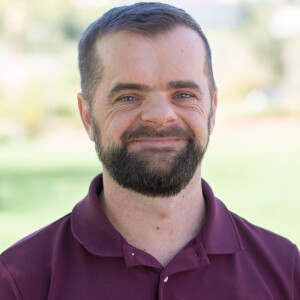 Scott Clayton
Business Administrator
office: 909-335-7333, x163
On staff since 2015
Where were you born? Loma Linda, CA
Spouse and/ or kids? My wife, Erin, and I first met in elementary school, reconnected in 2014, and got married in 2016. I love how God works!
Favorite food? Coffee. Specifically French pressed coffee. What's that you say? Not a food? Hmmm…
Why Ministry? I love using my skills, gifts, and abilities to further the best mission that has ever existed—to reach the world for Christ!
Most amazing thing about God? His omniscient love: He knows everything about everyone yet loves them beyond comprehension.
Name a recent book you read and enjoyed? Richard Hammar's Church and Clergy Tax Guide
Where did you go to school? Arroyo Valley HS, UC Riverside
Passions, hobbies, interests? I love playing golf. I played four years on UC Riverside's college team and three years professionally after that. I still love playing recreationally every chance I get. One day I hope to play in the Masters.