Our Team
Meet our staff and elders...
« Back to Staff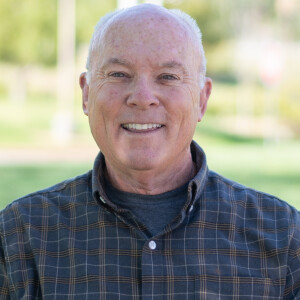 Steve Springsted
Small Groups Pastor
office: 909-335-7333, x115
On staff since 1988
Where were you born? Pasadena, California.
Spouse and/ or kids? Married my sweetheart, Diane, in 1971 (Yep, she was a teenager). We have three married children and four grandchildren.
Favorite food? Though I am not a foodie, I enjoy a spicy chai latte.
Why Ministry? I grew up in the family grocery business, but my desire was to help people know, love, and follow Jesus.
Most amazing thing about God? God sent Jesus into our mess and died for us while we were still sinners.
Name a recent book you read and enjoyed? God Space by Doug Pollock
Where did you go to school? Fresno State College (biology) and International School of Theology
Passions, hobbies, interests? Teaming up in ministry and anything on wheels including motorcycles, cars, and airplanes.