Our Team
Meet our staff and elders...
« Back to Staff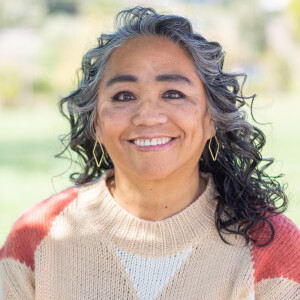 Kim Simons
Kids Pastor
office: 909-335-7333, x132
On staff since 1996
Where were you born? Duluth, Minnesota
Spouse and/ or kids? Married to Steve. We have 2 adult children, Zach & Anaiah
Favorite food? No favorite, but enjoy eating, especially unique foods! If I had to pick one thing to eat every day it would probably be bacon or steak!
Why Ministry? I have always enjoyed working with children. God opened up the door to serve at Trinity 22 years ago in an area I never thought about.
Most amazing thing about God? His Grace!
Name a recent book you read and enjoyed? Anxious for Nothing by Max Lucado
Where did you go to school? San Gorgonio High School & UC Riverside
Passions, hobbies, interests? I enjoy theater…mostly Musical theater. I spend a lot of time at Disneyland! It is a favorite place to go to unwind and enjoy being young at heart! I like to travel and take photos. I also enjoy looking up at God's creation, specifically sunsets, clouds, and the moon & stars!