Our Team
Meet our staff and elders...
« Back to Staff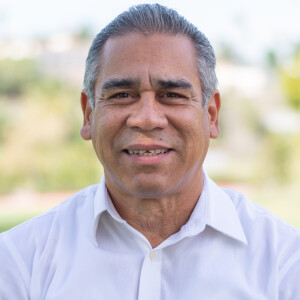 Alfredo Rodriguez
Hispanic Ministries Pastor
office: 909-335-7333, x120
On staff since 2007
Where were you born? Beautiful city of Tijuana, Mexico
Spouse and/ or kids? Married in 1985 to my lovely wife Erendira, have 3 children: Alfredo, Bernardo & Daniela and 2 Grandkids: Emma & Lakai
Favorite food? Mole (Chicken marinated in spicy sauce!!!)
Why Ministry? Obedience to his called,
Most amazing thing about God? His Grace. "I thank Christ Jesus our Lord, who has given me strength, that he considered me trustworthy, appointing me to his service"
Name a recent book you read and enjoyed? The Grace of God, by Andy Stanley
Where did you go to school? Tijuana: College and University.
Passions, hobbies, interests? Passion? Hobbies? Teaching the word of God. Books, love to read. Seeing my family serving and following Christ.