Our Team
Meet our staff and elders...
« Back to Staff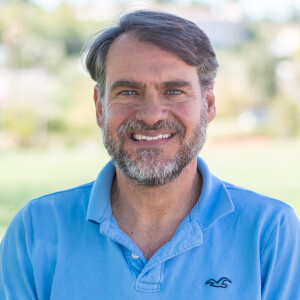 Bill Born
Discipleship and Global Missions Pastor
office: 909-335-7333. x118
On staff since 2002
Where were you born? São Luís, Maranhão
Spouse and/ or kids? I married my wonderful wife Julie in 1996 and have four fantastic kids (Billy, Maria, Ben and Brandon).
Favorite food? I'm happiest with a home-cooked meal of flank steak, cheezy potatoes, spinach salad, bread and butter, a glass of Pinot Noir, followed by crème brûlée. Mmmm!
Why Ministry? The Lord placed an intense desire in my heart to serve and help others to know Him, first as a high school math teacher and now a pastor.
Most amazing thing about God? His steadfast love and great faithfulness.
Name a recent book you read and enjoyed? Playing with Fire by Walt Russell.
Where did you go to school? Yucaipa High School, Biola University, currently going to Talbot Seminary (at Biola)
Passions, hobbies, interests? I'm an outdoor enthusiast with a love for the mountains. I'm happiest at the outside-gym caring for our orange grove, hiking the Crafton Hills, backpacking the San Gorgonio Wilderness, cycling our Redlands streets, camping in our pop-up trailer, road tripping with the family or simply watching birds and bugs with one of my kids in my hammock under our Modesto Ash Tree.