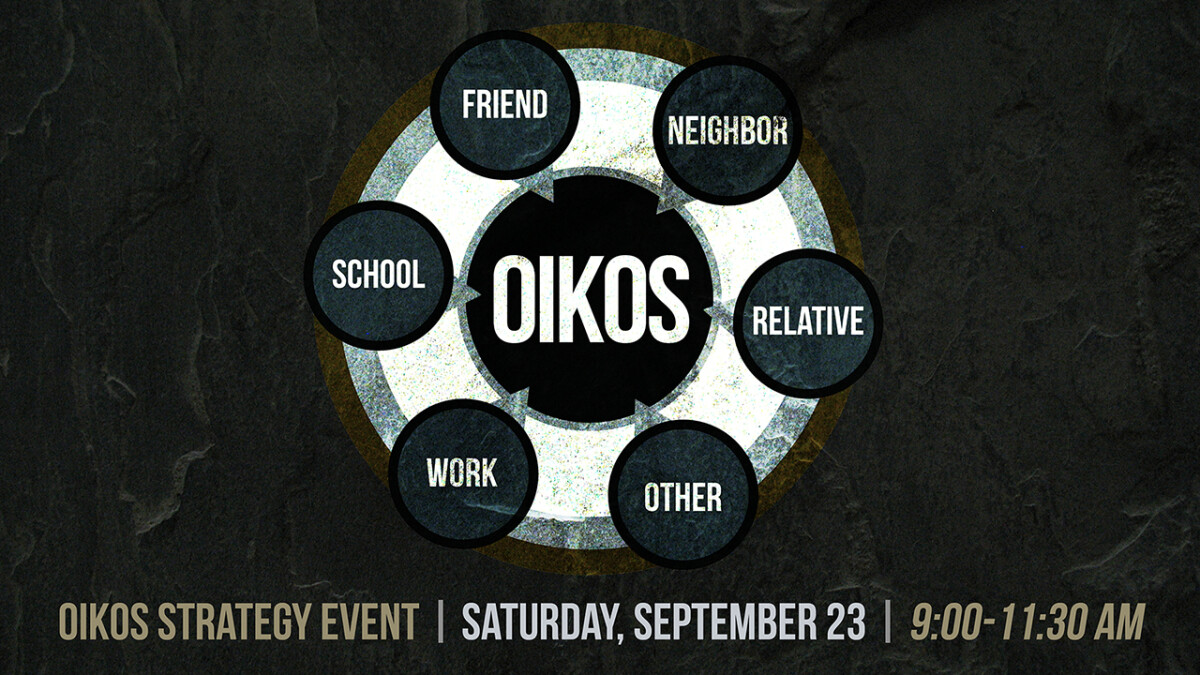 Saturday, September 23, 2017, 9:00 AM - 11:30 AM
On the average, each of us has 8 to 15 people, whom God has supernaturally and strategically placed in our relational world so that He might use us to show them His love. The Greeks used one word to describe this personal world-oikos. This is not about programs or events, but a new way to view the world around us. The oikos principle is one that Jesus designed, modeled and taught, for one purpose, to change the world, a world that might just be smaller than you think!
Plan to attend this church-wide event presented by Tom Mercer, Senior Pastor of High Desert Church, in the Worship Center.