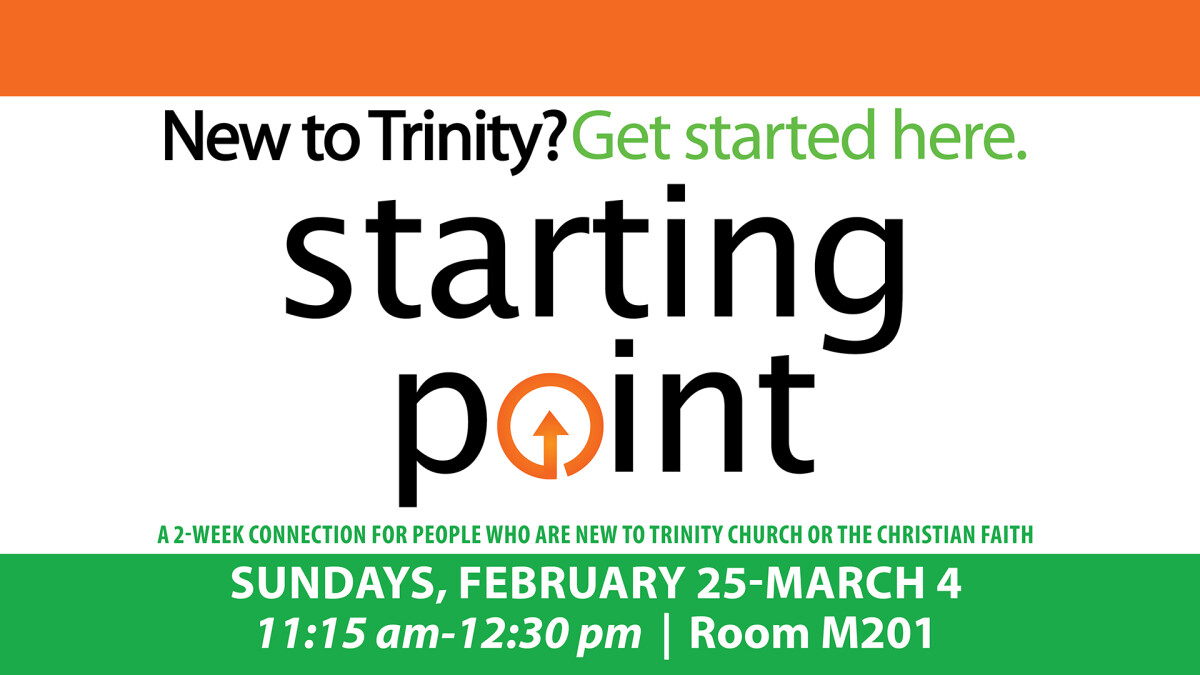 Every Sunday, from 02/25/2018 to 03/04/2018, 11:15 AM - 12:30 PM
A two-week time of connection for those new to Trinity Church or the Christian faith. We will discuss God's master plan to know Him, how to get connected at Trinity, and our mission to be "Rooted in Jesus and Reaching our worlds." One Sunday we will take a tour of the campus and enjoy lunch together.
The only cost is for your lunch. Meets in room M201.