Sunday Adult Classes
Welcome
Adult classes are a great way to get to know God and get to know others…they are open to newcomers anytime! Our goal is to equip each person to do the "good works which God prepared in advance for us to do." (Ephesians 2:10).
---
Winter 2018 Classes
Bridges
A study program that will help us connect with Muslims. This 8-session study will clear up confusion surrounding Islam and will help us see Muslims as Jesus sees them.
Meets 9:30-10:45 am in Room M201, January 14-March 4. Extended to March 18.
The Grandparenting Journey
Living and Leaving a Legacy
Discussions about long-distance grandparenting with ideas and strategies to build bridges with our grandchildren. More than 70% of us will grandparent from a distance, whether it be a town away or a continent away. Let's share ideas and encourage one another in this journey. Also, how to live wisely and help build a legacy of faith for our grandchildren. This is a time to be encouraged in this significant season of life!
Meets 9:30-10:45 am in Room M200, March 18 & March 25.
Parenting Class
Homebuilders class led by David & Krissy Vanderpool .
A continuation of our 'parenting journey' with the video series, Value Packed Parenting: Raising Rock-Solid Kids in a Pleasure-Driven World by Kevin Leman. More information about the class here.
Meets 11:15 am-12:30 pm in Room M200, January 14-March 18.
---
Ongoing Classes
Missionary Prayer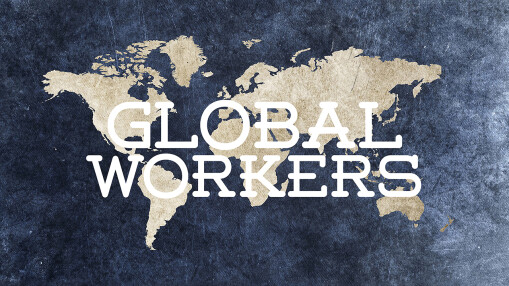 Join us in supporting our missionaries through prayer. This is a great time of praying for the immediate needs they email to us. We also have them join us when they are in town.
Meets 8:00-9:00 am Room M201.
---
Light & Power
Light & Power is a class which includes adults with developmental disabilities.
Meets 9:15-10:45 am, in Room M105.
---
Chinese Christian Fellowship
Join a group of dedicated Christians with American and Chinese backgrounds, who have a passion to "bring Chinese people in the U.S. and the world to faith in Jesus Christ and to grow them in their faith so that they can share the good news of the Gospel with others."
Meets 9:30-10:30 am, in Room M201.
For more information, please email Leisure at .